FAQ Section
>
Car Hire Insurance Frequently Asked Questions
>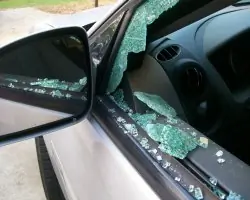 What is an Excess on a Car Hire and what are my responsibilities for it?
We explain exactly what an Excess is, and how you can avoid paying it if you are involved in an incident.
When you rent a car you often find that your car rental agreement is subject to an 'excess'. In some parts of the world the term 'deductible' is used instead.
The 'Excess' is the first part of a claim that you would be liable for in the case of an accident before the car hire company's cover will then pay the rest.
So if your car rental agreement has an excess of £1200 and you have an accident where damage of £2500 is caused to your rental car you would pay £1200, and the car fire firm would pay the remaining £1300.
If the accident caused £600 of damage you would foot the whole bill.
It is worth mentioning though that, as well as the excess, car hirers also remain responsible for any damage to the tyres, wheels, glass, underbody and roof of the car - which are excluded altogether from any cover in the vast majority of car rental agreements.
Underbody damage can cost a considerable amount so, in the worst case scenario, you could be liable for a bigger bill if for example you go around a corner and find a large rock in the road which you cannot avoid.
You can purchase a policy to remove the excess (although not normally the additional areas above) through your rental firm - typically this cover costs between £8 and £20 a day.
Alternatively you could buy independent car hire excess insurance which costs from less than £2 a day, and will not only reimburse you for the excess but also cover the tyres, wheels, glass, underbody and roof.
If you have any queries do call a member of the MoneyMaxim car hire insurance team.
This content was last reviewed on 20/10/2021
Image courtesy of: Twanda Baker
Similar Questions
Excess Insurance Questions Answered
General Car Hire Insurance Questions Answered
Your Driver related Questions Answered
Car Hire Companies - Your Insurance Questions Answered
Daily and Annual Policy related Questions Answered
Vehicle related Questions Answered
Purchase related Questions Answered
Excess Insurance Questions Specific to Countries
Claims related Questions Answered
Combined Worldwide CDW, SLI & Excess Policy Questions Answered
Questions on CDW & SLI Policies for the USA and Canada Answered
Geographical related Questions Answered
Car Rental Keys Questions Answered