FAQ Section
>
Insurance for students
>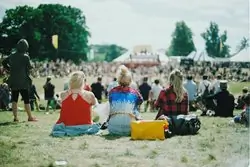 Can I get festival cover?
What happens if my phone is stolen at a festival?
Over a fifth of students will attend a music festival this year, taking over £800 worth of valuables and making themselves a prime target for thieves.
Expensive gadgets such as iPads, laptops and kindle are being taken to festivals and targeted by thieves.
Your belongings will not be covered unless your student insurance policy includes cover for items away from the home. Mobile phones and expensive items are often covered separately so check the terms and conditions carefully before deciding to take an item with you.
If you have a block halls policy, you can usually top this up to include such extras as 'Cover Ouside of your Room'. There are, however, often limitations on how much you can be covered for, so it may be wise not to take all your valuables to a festival!
The average amount that people spend on music festivals is £187.30 for tickets, with some spending up to as much as £500 at the event itself.
According to a survey, published by the insurers Endsleigh, the essential item for a festival goer is their mobile phone.Every single student surveyed said they would have a mobile with them at such an event.
A staggering 405 of those surveyed said that they would be taking more than one mobile phone with them. Snapping up those fun festival moments is a must as 425 said they would be taking a digital camera with them.
Of course, with all this snapping, students need to look their best and the survey found that 38% of them will take jewellery.
On average, students will take three expensive items with them and the total cost of possessions can amount to £817.
Reading and Leeds festivals are the most popular, with 24% planning to go to a mainstream Festival Republic event.
V festival will welcome 23% of students through their gates and 20% of students surveyed attended Glastonbury.
"It is great to see so many students embracing the different types of music festival over the summer", said Vicki O'Connell, from Endsleigh Insurance.
"However, it's important to remember that with any festival, big or small, there is a risk of loss or theft.
Although students will be travelling light, it all adds up, and their festival necessities will be expensive to replace.
Therefore it's important for festival goers to be aware of their personal safety as they line up."
This content was last reviewed on 14/07/2017
Image courtesy of: Aranxa Esteve on Unsplash
Similar Questions
Questions that first-years might have about student insurance
Questions that parents might have about student insurance
General Questions about student finance and Insurance