Search for Interest Free Purchase Credit Cards
0% Interest Credit Cards on Purchases. If you are looking to spread the cost of a big purchase the credit cards we compare could bring huge savings in interest.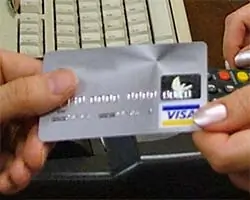 Interest free purchase credit cards offer customers an initial period where no interest is charged on purchases. The best credit cards offering interest free purchases are those which offer the longest interest free period, providing you are confident that the debt can be totally cleared before interest is charged. As credit card interest rates are high, such cards are often a poor way to fund any continuing debt, so this should be avoided if at all possible.
To really benefit from this type of credit card, you really need to be able to pay off the balance in increments before the interest free period is over. After this time any remaining balance will be subject to the purchase APR which can be hefty - particularly if you have made a large purchase and have not paid most of it off.
Credit cards offering interest free purchases can be particularly effective for spreading the cost of car insurance as car insurance companies often charge well over the odds if you want to pay by instalments and it's usually the higher premiums that get the worst rates. Just make sure you plan to repay the cost of the insurance within a year!
Now that credit cards are repaid with the highest interest balances being repaid first, credit cards offering purchases to be borrowed for interest free are more attractive than ever, although the current credit environment means that the credit scoring for any card with an interest free promotion tends to be as tight as ever.
Currently the longest interest free term available is with the Tesco Bank Clubcard Plus credit card. They offer 24 months but the purchase APR is a whopping 37.7% so paying it off within the two years is important - and also you need to have signed up for the Tesco Clubcard plus scheme to be eligible.
Natwest and Royal Bank of Scotland both offer cards with 23 months interest free on purchases with an APR of 23.9%. Barclaycard offer 22 months with the same APR.
M&S may appeal to some as although the interest free period is only 18 months (APR 23.9% also), they offer points on purchases so if you buy a larger item on it, you may benefit from a shedload of points. Just remember that those points won't help you pay off the balance once the 18 months is up!
Consider running a credit card check using a service such as Credit Expert - which is subject to a monthly fee, but allows a 30 day trial period first during which a credit check can be run free of charge.
These rates and information are correct at time of writing but they do change so please do your own research and remember that, if you do not pay off a credit card in full each month, then you may be subject to interest.
This content was last reviewed on 10/05/2023