Compare Motor Insurance
Motor Insurance premiums can be compared fast with MoneyMaxim. We offer not just car and van insurance, but all kinds of specialist cover for both business and pleasure use.
Private Vehicle Insurance
Motor Insurance - Specialist Situations
Specialist Vehicle Insurance
Commercial Vehicle Insurance
Short Term Motor Insurance
Car Hire Insurance
Car Insurance for Learner Drivers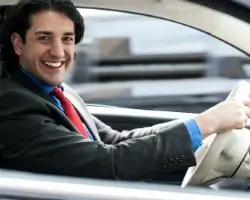 Compare Motor Insurance
Whatever type of vehicle you drive and whatever your circumstances, MoneyMaxim are here to make sure you can find great value motor insurance.
We have an extraordinarily wide range of comparison services, including some you just won't find elsewhere, and we are always here to help if you need it - our team of money saving experts can be contacted through our web chat service
Insurers pay out an amazing £19.1 million every day to private motorists under motor insurance policies, and £6.2 million a day in commercial motor claims (2013 research published by the Association of British Insurers). It's one of the UKs biggest businesses, and it's a very competitive market too. Running a comparison whenever your insurance is due for renewal is a key way to make the most of this competition and save yourself money.
If, though, you have more specialist car insurance needs, and feel a standard comparison service is unlikely to suit you, don't worry, MoneyMaxim can help here as well.
We can help with everything from 4x4s and Classic Cars, to young drivers or those with multiple points on their licence. We can even cater for those visiting the UK and wanting short term car insurance or car owners who are moving abroad on a long term basis! If you are looking for car insurance that is slightly outside the norm see our Specialist Car Insurance section.
Image courtesy of: stockimages at FreeDigitalPhotos.net
This content was last reviewed on 13/12/2022