Sally Wilson
Sally is a key member of the MoneyMaxim editorial team. She is a frequent hire-car user and often goes on holiday with her family. With an interest in getting great value for money, Sally shares her hints and tips for travelling and insurance.
27 July 2016
How honeymoon travel insurance helps create happy memories
Include insurance in your wedding preparations and enjoy the best day of your life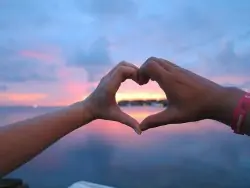 Deciding on where to go on your honeymoon is very special - a chance to relax with your special loved one after the big day often in one of the most romantic destinations of the world. After all the months of planning and spending on the wedding the last thing any new couple wants at the start of their married life is to be faced with a hefty bill if something should go wrong on the honeymoon. Travel insurance can cover you for many areas including missed connections, delayed flights and unexpected illnesses.
When looking for travel insurance for your honeymoon, many of your requirements will depend on where you are going? Is your destination in an area that is troubled by hurricanes? If so, it is a good idea to find a policy which will cover you should your flights, connections or even the resort itself be affected. Hurricanes are more common in the Atlantic between June and November.
Have you arranged any excursions or activities while you are away? Many standard travel insurance policies will not cover more dangerous sports nor activities such as hot air balloon trips or elephant rides. You need to make sure your travel insurance is adequate and there are policies available that will cover more risky activities.
On your honeymoon you may well be taking some more valuable items with you such as those shiny, new rings! You may have wedding gifts that you are bringing along - maybe a camera? Many new couples receive cash gifts as spending for their honeymoon. You may need to inform an insurance company of any higher value items and be aware that most policies will have a limit on how much cash can be covered.
An additional issue to consider is which name you will be travelling under? If you buy tickets in your new married name then everything else will need to be in your married name too including your passport and your insurance. If you change your passport to the new name before the wedding, then you will not be able to use it until after the big day.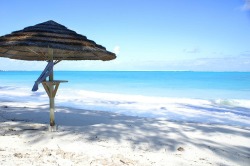 So where could you be going on your honeymoon?
Hawaii
Mark Twain described it as 'That peaceful land, that beautiful land' and he summed it up perfectly. Hawaii has six main islands to explore including volcanoes, sea mountains and stunning beaches. Surf, relax and explore.
Santorini, Greece
A jewel of an island in the Aegean sea, Santorini is the perfect place to enjoy a sunset with a glass of wine. The white angular buildings perch on the edges of the cliffs overlooking the beaches with their multicloured lava pebbles and out to the spectacular blue ocean.
Koh Samui, Thailand
Koh Samui is a tropical beach paradise. Choose to stroll along the white sandy beaches, to explore the jungle or to discover the rich assortment of wildlife and sea creatures that inhabit this bewitching island. The choice is yours.
New Zealand
New Zealand is the adventurer's paradise. Bungee-jumping, mountain biking, sailing - it is all on offer. And, when you have both had your fill, you can put your feet up and admire the views of the ocean or the mountains together.
Turks and Caicos
An archipelago of 40 islands southeast of the Bahamas, some people may not have heard of the Turks and Caicos islands. This is the destination for you if you want to explore under the ocean. Scuba-diving opportunities include a reef and an underwater wall.
Cancun, Mexico
With its golden beaches and ideal climate, Cancun is a gorgeous place to spend your honeymoon. If you want somewhere that also has a good nightlife as well as a chance to be alone then Cancun may appeal to you.
Cinque Terre, Italy
Cinque Terre has been a UNESCO World Heritage Site since 1997. It is a district on the Italian Riviera including five exquisite villages which cling to the rugged coastline. Dotted with ancient vineyards, you can enjoy the local food specialities at the many local restaurants.
Saint Lucia
The motto of Saint Lucia is 'The Land, The People, The Light' and that tells you everything. Beautiful scenery, friendly locals and hours and hours of sunshine. This island nation has mountains. rainforest, luxury resorts and tiny fishing villages.
Kenya
You may not have thought of visiting this grand country for your honeymoon but the superb beaches on the south coast and the chance to get close to some of the world's greatest creatures may be all that's needed to tempt you.
BoraBora
One of the most popular honeymoon destinations and understandably so. Most of the resorts are built on their own tiny island and many of the bungalows are on stilts in the crystal clear waters of the South Pacific. A true paradise!
Sometimes due to circumstances beyond your control, a wedding has to be called off. This can be the worst possible news and can be even harder if you are unable to reclaim any funds that have already been paid out - including for the honeymoon. Wedding insurance is available so you can plan your big day without worrying about losing out.
These romantic holidays aren't just for the youngsters! Perhaps you are planning a second honeymoon, a special anniversary or you have been lucky enough to meet that special person later in life. We know insurers who can help with the over 65s, over 70s and over 80s so don't let age stop you from spending time with the one you love.
Pictures courtesy of Pixabay