Sally Wilson
Sally is a key member of the MoneyMaxim editorial team. She is a frequent hire-car user and often goes on holiday with her family. With an interest in getting great value for money, Sally shares her hints and tips for travelling and insurance.
30 October 2021
Hire Excess Insurance - what vehicles can be covered?
Find out what else you can cover with an excess insurance policy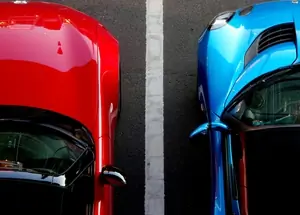 Did you know that you can get excess insurance for more than just standard car hire? We look at what alternative types of car hire can be covered and the other vehicles that can be protected by this useful type of policy.
Vehicles with up to 9 seats
Most companies on our car hire insurance comparison service cover vehicles with up to 9 seats, allowing you a great choice of family or group-sized vehicles for your trip. There is one exception to this which is carhireexcess.com, who only cover vehicles with up to 7 seats.
Minibuses with up to 15 seats
If you are hiring a minibus with 9 seats or less (including the driver) you can use standard car hire excess insurance through our comparison service. Policies are available to cover you in most countries worldwide
We can also provide excess insurance for minibuses with seats for 10-15 people (including the driver) through Questor. Their policy costs just £8.44 per day, but this is restricted to minibuses hired in the UK. There are certain conditions that differ from a standard car hire policy. For more information about minibus hire insurance in general see here.
Van hire
If you are hiring a van, either in the UK or Europe, take a look at our van hire insurance comparison page to compare online van hire insurance policies. Deals start at just £6.33 a day. You can then avoid the excess insurance prices you may be exposed to if you purchase through a van rental company. Do make sure to read the information provided to make sure you choose a policy for the right size of van that you are hiring, with the correct eligibility requirements for your needs.
Car Club cars
Compare Car Club insurance policies and avoid paying over the odds for cover which still leaves you exposed to a Car Club excess. All policies reimburse the excess you are liable for on your Car Club policy and cover damage to the car's wheels, tyres, windscreen, mirrors, glass, underbody and roof - all normally exclusions on Car Club company policies.
Garage Loan Cars
If your garage loans or hires you a car while yours is off the road you can insure the excess using a policy from one of the companies listed on our Garage Loan Car page. You do need to make sure you have a written agreement formalising the loans and detailing the terms relating to it to qualify for cover.
Motorhomes
If you are hiring a motorhome you can compare motorhome hire insurance with MoneyMaxim where you will find policies from just £8.44 per day for a policy covering your Motorhome excess (up to £2,500).
These policies will also cover damage to your motorhome's windscreen, mirrors and glass, wheels, tyres, underbody and roof. Policies can cover named drivers, lost keys and much more besides. Simply select the appropriate option for your residency and where you are hiring, to display the appropriate results for your trip. Again, read the eligibility criteria for each policy carefully in terms of the size and value of the motorhome you are hiring, and the level the policy reduces your excess liability down to.
A notable benefit with these policies is that they cover reversing accidents - an exclusion often found on motorhome collision damage waiver policies.
High value vehicles
If you enjoy driving premium models when you rent a car, perhaps you have found it difficult to find a car hire excess insurance policy to cover it. Now you can find more policies which will allow you to insure the higher excesses which come with the higher value cars, with policies covering cars worth up to a very respectable £120,000.
Simply run a car hire insurance comparison and look at the drop-down information box to find out what value of car the policy covers up to. Do check the wording on any policy though as some have exclusions if a car is considered to be prestige or high performance. A few policies have acceleration limitations so watch out for those too. There are exclusions with all policies that limit the use of the car to standard road use - so cars hired for track days are out.
As with any insurance product, please do make sure you read all the terms and conditions to make sure any policy you buy is suitable for you and your party's requirements.
And, if you have queries, feel free to refer to our team of excess insurance specialists here at MoneyMaxim - we will be delighted to help.
And remember! Excess policies cover more than just the excess!
Photo by Franck V. on Unsplash