These long term insurance options are only suitable for those taking up UK residency. For short term visitors, try our Short Term Car Insurance for UK visitors.
Is there a comparison service for New to the UK Drivers Car Insurance?
Yes - Our car insurance comparison service should be your first destination.
To help you on your way here are a few key points to note
You will be asked for the type of licence you have - all types of licences can be accommodated - but not all insurers accept all licences - so this information is required to remove those insurers who will not be right for you.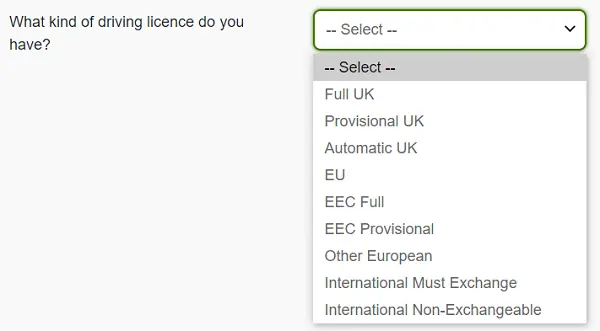 As you can see all licences from any country in the world are acceptable and the system accepts not only UK licence holders but also those with full or provisional driving licences from other EEC countries, full licences from other (non EEU) European countries and licences from other countries worldwide - either those which require exchanging for a UK licence or those which do not.
Will my driving history be taken into account?
Yes - in as much as you will be be asked for the number of years you have held your licence, and whether you have had any accidents, convictions or driving bans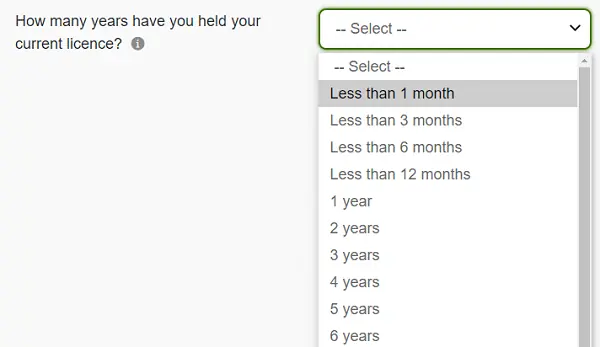 I have a No Claims Bonus earned abroad - can I use it?
A No Claims Bonus has to be earned in the UK for it to be eligible to be used in our comparison service. However once you have run your quotation request there is no harm in contacting the more competitive insurers directly to see if they will take into account your good driving history abroad. When you get to the results screen you will be given a list of those insurers who should be able to cover you are are in a good place to start.
One company to look out for is Marshmallow who specialise in those new to the UK. They don't quote in every case, and they can be expensive if you are not the type of customer they target - but if they are looking anything like reasonable do go further.
On clicking through to their website (they offer a purely online service) you will be met with a screen offering you the opportunity to tailor your quote to take into account your history abroad.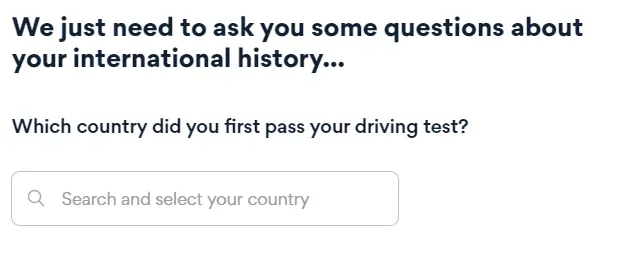 Younger drivers, students or those not in full time employment, however, often find that standard UK Car Insurers are a better option when they have only recently arrived in the UK.
For most customers this will produce competitive car insurance quotations from a wide range of UK insurers, but, if you still feel the price is too high there are other alternatives.
Specialist Insurance Brokers
Online comparison services are great but you might not be ticking the right boxes. Our Specialist Insurance Brokers can connect you to insurers that can give you credit for your driving experience and good driving history abroad when considering insurance quotes. Pop your details into the form below and we will arrange a call back very shortly.
Short Term Car Insurance for those visiting or moving to the UK
Our short term car insurance page details companies which can cover a wide range of different circumstances - and is ideal both for those wanting to borrow a car from friends or family, or re-insure a car they have stored whilst away.
Can I drive a car in the UK using my Overseas Driving Licence?
In general, yes you can for at least a year:
Visitors with a full and valid licence from a country in the EU or European Economic Area can drive for as long as their visit.
Visitors from other countries can drive for a year starting from when you last entered Great Britain.
EU/EEA licence holders taking up residence in the UK can drive up to the age of 70 or for 3 years whichever is longer.
Holders of licences from Gibraltar, Jersey, Guernsey, Isle of Man, Australia, Barbados, British Virgin Islands, Canada, Falkland Islands, Faroe Islands, Hong Kong, Japan, Monaco, New Zealand, Republic of Korea, Singapore, South Africa, Switzerland, Zimbabwe can drive for 12 months from when they become resident. They may also exchange their licence for a UK one within 5 years of becoming resident.
Residents from other countries can drive for a year from when they became resident in GB.
This is not a complete list, for further information and to check for any updates please refer to this handy guide from the www.gov.uk driving, transport and travel pages: Driving in Great Britain on a non-GB licence.
This content was last reviewed on 17/01/2022