Convicted Drivers Insurance - Compare Prices with MoneyMaxim
Finding Car Insurance when you have convictions isn't easy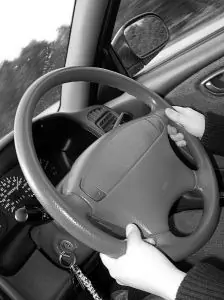 We really understand that mistakes do happen and will be delighted to help you track down insurers who are perfectly happy to provide insurance for those convicted of motoring or, indeed, any other offences.
Do be aware that specialist insurance is normally only necessary if you have more than 6 points or a disqualification. Otherwise use our MoneyMaxim cheap car insurance comparison service where we have a range of insurers who will happily quote for those with more minor offences on their license.
Want a choice of insurers?
Find convicted driver insurance using our panel - they are ready and waiting to deal with younger drivers with motoring convictions and will look to be helpful rather than judgemental - meaning you can find both friendly help and affordable car insurance fast.
The other advantage with our panel is that you can access greater choice when you come to us. Even with a driving conviction, drink drive disqualification or speeding ban, you can still find competitively priced convicted driver car insurance. We can arrange for quotations to be provided enabling you to find good value car insurance so you can rebuild your driving record.
So however your licence looks, our specialist convicted drivers insurance panel will be able to help. And, as they have spoken to hundreds of other drivers in similar situations and know underwriters used to insuring those with driving convictions or bans, they know just how to get you great deals. They can access policies covering speeding disqualifications, drink driving bans and dangerous driving convictions. If you have been banned for a just a few days or weeks or even 1 year, 2 years or 3 years, they can offer specialist convicted driver car insurance policies that will meet your needs. If you have had to take a retest or undertake a rehabilitation programme - no matter - they can still help.
Although convicted drivers are considered a higher risk by most insurance companies meaning you may be asked to pay both high premiums and agree to a large excess on your policy, they can help by using additional add on policies such as insurance excess protection insurance.
Having a driving conviction doesn't always mean your insurance premium is going to be massive - although it's fair to say that it will cast a slight shadow on your premium. Remember you will be older than you were when you last looked for insurance and that will help! Our panel will look to find you competitively priced convicted driver car insurance whilst still offering the level of cover you want - whether that's a fully comprehensive, third party or a third party fire and theft policy for a convicted driver. We believe our panel offers affordable rates meaning lower premiums for convicted drivers.
Also offered are a range of policies designed for those with drink drive convictions (that's DR10 convictions or DR10 bans, drink drive convictions or drink drive bans) and also for all other driving convictions detailed below. If, however, you have 6 or less points on your licence, please do consider our standard car insurance comparison service, as many mainstream motor insurers will be only too happy to quote for drivers with less than 6 points, and you may find the wider choice delivers further competitive quotes.
AC10 FAILING TO STOP AFTER AN ACCIDENT INSURANCE
AC20 FAILING TO GIVE PARTICULARS OR REPORT IN 24HR INSURANCE
AC30 UNDEFINED ACCIDENT OFFENCES INSURANCE
BA10 DRIVING WHILE DISQUALIFIED BY ORDER OF COURT INSURANCE
BA20 DRIVING WHILE DISQUALIFIED AS UNDER AGE INSURANCE
BA30 ATTEMPTING TO DRIVE WHILE DISQUALIFIED INSURANCE
CD10 DRIVING WITHOUT DUE CARE AND ATTENTION INSURANCE
CD20 DRIVING WITHOUT REASONABLE CONSIDERATION INSURANCE
CD30 DRIVING WITHOUT DUE CARE & ATTENTION INSURANCE
CD40 CAUSING DEATH - DRIVING WHEN UNFIT - DRINK INSURANCE
CD50 CAUSING DEATH - DRIVING WHEN UNFIT - DRUGS INSURANCE
CD60 CAUSING DEATH - DRIVING OVER ALCOHOL LIMIT INSURANCE
CD70 CAUSING DEATH - DRIVING & SPECIMEN REFUSED INSURANCE
CU10 DEFECTIVE BRAKES INSURANCE
CU20 DANGEROUS USE (NOT BRAKES, STEERING OR TYRES) INSURANCE
CU30 DEFECTIVE TYRES INSURANCE
CU50 DANGEROUS LOAD INSURANCE
CU60 UNDEFINED CONSTRUCTION AND USE FAILURE INSURANCE
CU80 DRIVING WHILST USING A MOBILE PHONE INSURANCE
DD10 DANGEROUS DRIVING INSURANCE
DD20 DANGEROUS SPEED INSURANCE
DD30 RECKLESS DRIVING INSURANCE
DD40 COMBINATION OF DANGEROUS, SPEED OR RECKLESS INSURANCE
DD50 DEATH BY DANGEROUS DRIVING INSURANCE
DD60 CULPABLE HOMICIDE WHILE DRIVING INSURANCE
DD70 DEATH BY RECKLESS DRIVING INSURANCE
DD80 CAUSING DEATH BY DANGEROUS DRIVING INSURANCE
DR10 DRIVING WITH ALCOHOL LEVEL ABOVE LIMIT INSURANCE
DR20 DRIVING WHILE UNFIT THROUGH DRINK INSURANCE
DR30 DRIVING THEN FAILING TO SUPPLY A SPECIMEN INSURANCE
DR40 IN CHARGE OF A VEHICLE - ALCOHOL ABOVE LIMIT INSURANCE
DR50 IN CHARGE OF A VEHICLE - UNFIT THROUGH DRINK INSURANCE
DR60 FAILURE - PROVIDE SPECIMEN OTHER THAN DRIVING INSURANCE
DR70 FAILING TO PROVIDE SPECIMEN FOR BREATH TEST INSURANCE
DR80 DRIVING WHEN UNFIT THROUGH DRUGS INSURANCE
DR90 IN CHARGE OF VEHICLE WHEN UNFIT THROUGH DRUGS INSURANCE
IN10 DRIVING UNINSURED INSURANCE
LC10 DRIVING WITHOUT A LICENCE INSURANCE
LC20 DRIVING NOT IN ACCORDANCE WITH A LICENCE INSURANCE
LC30 DRIVING AFTER MAKING A FALSE DECLARATION INSURANCE
LC40 DRIVING FAILED TO NOTIFY OF A DISABILITY INSURANCE
LC50 DRIVING AFTER LICENCE REVOKED MEDICAL GROUNDS INSURANCE
MS10 LEAVING A VEHICLE IN A DANGEROUS POSITION INSURANCE
MS20 UNLAWFUL PILLION RIDING INSURANCE
MS30 PLAYSTREET OFFENCES INSURANCE
MS40 DRIVING - UNCORRECTED EYESIGHT/REFUSING TEST INSURANCE
MS50 MOTOR RACING ON THE HIGHWAY INSURANCE
MS60 OFFENCES NOT COVERED BY OTHER CODES INSURANCE
MS70 DRIVING WITH UNCORRECTED DEFECTIVE EYESIGHT INSURANCE
MS80 REFUSING TO SUBMIT TO AN EYESIGHT TEST INSURANCE
MS90 FAILURE TO GIVE INFORMATION AS TO DRIVER ID INSURANCE
MT01 DRIVING WHILST USING A MOBILE TELEPHONE INSURANCE
MW10 CONTRAVENING SPECIAL ROAD REGULATIONS INSURANCE
NE99 NON ENDORSABLE OFFENCE INSURANCE
PC10 PEDESTRIAN CROSSING (UNDEFINED) INSURANCE
PC20 MOVING VEHICLE AND PEDESTRIAN CROSSING INSURANCE
PC30 STATIONARY VEHICLE AND PEDESTRIAN CROSSING INSURANCE
PL10 DRIVING WITHOUT 'L' PLATES INSURANCE
PL20 DRIVING UNACCOMPANIED INSURANCE
PL30 CARRYING A PERSON NOT QUALIFIED INSURANCE
PL40 DRAWING UNAUTHORISED TRAILER INSURANCE
PL50 UNDEFINED PROVISIONAL OFFENCE INSURANCE
SC19 SECTION 19 (TRANSPORT ACT 1981) DISQUALIFICATION INSURANCE
SC35 SECTION 35 (TRANSPORT ACT 1981) DISQUALIFICATION INSURANCE
SP10 SPEEDING, GOODS VEHICLE INSURANCE
SP20 SPEEDING (NOT GOODS OR PASSENGER) INSURANCE
SP30 EXCEEDING STATUTORY SPEED LIMIT INSURANCE
SP40 EXCEEDING PASSENGER VEHICLE SPEED LIMIT INSURANCE
SP50 EXCEEDING MOTORWAY LIMIT INSURANCE
SP60 UNDEFINED SPEEDING OFFENCE INSURANCE
TS10 TRAFFIC LIGHTS OFFENCE INSURANCE
TS20 DOUBLE WHITE LINE OFFENCE INSURANCE
TS30 STOP SIGN OFFENCE INSURANCE
TS40 TRAFFIC CONSTABLE OFFENCE INSURANCE
TS50 TRAFFIC SIGNS (EXCL LIGHTS, STOP, LINES) INSURANCE
TS60 SCHOOL CROSSING OFFENCE INSURANCE
TS70 UNDEFINED TRAFFIC SIGNS OR DIRECTION INSURANCE
TT99 TO SIGNIFY A DISQUALIFICATION UNDER 'TOTTING-UP' PROCEDURE INSURANCE
UT10 TAKING AND DRIVING AWAY INSURANCE
UT20 STEALING A VEHICLE INSURANCE
UT30 GOING EQUIPPED TO STEAL OR TAKE AWAY INSURANCE
UT40 TAKING, RIDING, KNOWINGLY DRIVING INSURANCE
UT50 AGGRAVATED TAKING OF A VEHICLE INSURANCE
XX99 TO SIGNIFY A DISQUALIFICATION UNDER 'TOTTING-UP' PROCEDURE INSURANCE
This content was last reviewed on 19/04/2022