Mitsubishi Shogun Insurance - Compare Prices for your SUV with MoneyMaxim
Insurance for Mitsubishi Shogun Owners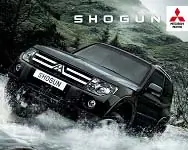 Specialised Car Insurance for Mitsubishi Shoguns - the specialists can cover the Mitsubishi Shogun LWB, Mitsubishi Shogun SWB, Mitsubishi Shogun Commercial, and any special edition Mitsubishi Shoguns that have been launched over its long life.
Mitsubishi Shogun owners sit back and take a rest - instead of you endlessly combing the web to find appropriate Mitsubishi Shogun Insurance - leave the hard work to our team.
Within hours they will have accessed great Mitsubishi Shogun insurers for the type of driving you do - whether it's normal on road use, off roading, agricultural, green laning or more - and for the type of features you require (Breakdown cover, Gap Insurance, cover for modifications etc.). Then returned to you will be a range of potential insurers for you to consider.
Use their specialist expertise so they can provide you with options that really work for you - Mitsubishi Shogun Insurance is a specialist area as different Mitsubishi Shogun owners use their vehicles for very different purposes - and normal comparison sites cannot map your requirements accurately.
Give the few details we ask for using the Get a Quote buttom above, and then let the specialist colleagues tailor insurance to your requirements.
Whether you are driving your Mitsubishi Shogun solely on road, are using it on your farm or participate in off road events, our specialists will find you a great range of competitive 4x4 insurance quotations.
Photo Courtesy of Mitsubishi Motors
Find affordable and good value Mitsubishi Shogun insurance offers using a specialised team - they deal with Mitsubishi Shogun drivers all day every day and can quickly identify companies willing to offer you the cover you need at great prices.
We can help find both cheap Mitsubishi Shogun insurance and an excellent product. We know value for money is what our Mitsubishi Shogun drivers are really after - balancing low cost Mitsubishi Shogun insurance with the after sale support you need. Fill out the box above for your Mitsubishi Shogun quote now.
Some features of Mitsubishi Shogun insurance to consider are the following:
Has your Mitsubishi Shogun been modified in any way? If so, our specialist Mitsubishi Shogun insurers will be able to help. Please remember, even off road or winter tyres, or the fitting of a winch, snorkel, roll cage, spot lights, tow bar or side steps are considered a modification unless fitted as standard.
Will you need a replacement 4x4 rather than a normal vehicle as a courtesy car in the case of your Mitsubishi Shogun being off the road?
Do you want to be able to choose where repairs will be carried out?
Will you get an agreed value for your Mitsubishi Shogun? This can be particularly important in the case of Classic Mitsubishi Shoguns or new Mitsubishi Shoguns (if not, consider gap insurance)
Do you need to be able to allow drivers of any age to drive your Mitsubishi Shogun?
Is business use required?
If you are only to drive your Mitsubishi Shogun a limited number of miles, ensure you advise your insurance company - discounts often apply.
Will you require cover to attend static rallies or shows?
Will your Mitsubishi Shogun insurance be required to cover dune bashing, greenlaning, mud bogging, rock crawling, competitive trails or RTV (Road Taxed Vehicle) trials?
Is Mitsubishi Shogun breakdown insurance, with or without a European option required? (consider separate breakdown insurance which is often considerably cheaper)
Is there a liability cover requirement for trailers and caravans whilst they are attached to your vehicle?
We do not offer our straightforward comparison service to 4x4 owners but, instead, pass your enquiry to our specialist brokers who are experts in their field and know both what Mitsubishi Shogun drivers are likely to want and the companies most likely to suit them. Get cheap Mitsubishi Shogun insurance quotes fast with MoneyMaxim and our partners.
Please remember that policy benefits, features and discounts offered may differ between insurance schemes, policies or on the basis of the cover selected and are subject to underwriting criteria.
This service is operated on our behalf by Seopa Limited.
Image courtesy of: Mitsubishi Motors
This content was last reviewed on 19/10/2021