FAQ Section
>
Car Hire Insurance Frequently Asked Questions
>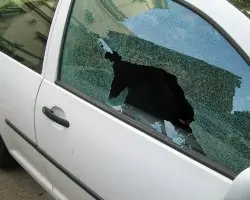 What insurance policies do Alamo offer?
We explain the cover offered by Alamo's policies, both mandatory and optional. Find out what is covered and what you have to pay extra for, discover ways of finding cheaper alternatives.
Alamo offer the following policies in the UK to protect renters (correct as of 8th January 2020), but they do vary from country to country. Find out more on the Alamo website.
Collision Damage Waiver & Theft Waiver limits the customer's financial responsibility for loss, damage or theft of the rental vehicle. The maximum excess will vary depending on the size and type of vehicle you are renting so refer to the website or ask when booking what excess applies. If you want to reduce or remove your excess responsibility ask the Alamo team about their additional products that are detailed below.
Excess Protection: Will reduce the excess or remove the excess
Roadside Assistance: This is protection for flat tyres, glass repair, keys locked in cars and other similar incidents that may occur on the roadside. This costs from around £5 per day. This product does not exempt you from charges should the damage be as a result of renter error.
Extended Liability Cover: This may be required for hires in the Americas. It provides third party cover up to $1 million. There is also an uninsured motorist benefit.
Compare car hire excess insurance prices with MoneyMaxim.
If you have any queries do call a member of the MoneyMaxim car hire insurance team.
This content was last reviewed on 08/01/2020
Similar Questions
Car Hire Companies - Your Insurance Questions Answered
General Car Hire Insurance Questions Answered
Excess Insurance Questions Answered
Questions on CDW & SLI Policies for the USA and Canada Answered
Combined Worldwide CDW, SLI & Excess Policy Questions Answered
Your Driver related Questions Answered
Car Rental Keys Questions Answered
Excess Insurance Questions Specific to Countries