FAQ Section
>
Car Hire Insurance Frequently Asked Questions
>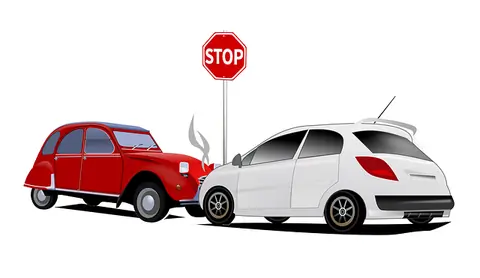 What are the advantages of buying annual car hire excess insurance?
There are several reasons why you may decide to buy an annual rather than single trip policy for your car hire excess insurance
If you compare car hire excess insurance with MoneyMaxim, you will be asked whether you want a single trip or an annual policy. Most people who are hiring a car for a one-off holiday opt for a single trip policy. But in what circumstances might it be better to buy an annual policy instead?
1. It can work out cheaper if you are hiring for more than 17 days Annual policies will cover you for as many hires as you like during the policy year (as long as they are within the trip length limit stated on the policy). If you are hiring cars for a total of more than about 17 days in the year then an annual policy would most likely be less expensive than multiple single trips.
2. You could cover more than one lead driver Many of the annual policies allow you to cover several lead drivers to travel independently. So, for example, a husband and wife could each hire cars on different holidays without the other being present. However most policies will not allow simultaneous hires.
3. You can be more flexible with your hires With a single trip policy you need to match the policy dates and times to your car hire. With an annual policy already in place, you can hire a car when you want knowing your excess is protected. So, if you are undecided about hiring a car on holiday, by purchasing annual excess insurance before you go you could leave the decision until you get there. You could also (with the car rental company's permission) extend your hire without having to worry about your excess insurance.
4. Ideal if you have to use a courtesy car No one knows when their own car may need to go in for repairs and often in these circumstances you are offered a courtesy car by the garage. Many annual policies will cover the excess on a courtesy or garage loan car too. Repairs can frequently take longer than you expect. If you took out a single trip policy to cover a courtesy car any delay would be a problem. Not so with an annual policy as you do not have to include an end date!
When you purchase an annual policy you can select which day you want the policy to begin. You can choose to start the policy on the pick up day of your first car hire if you wish. That way you can avoid wasting days and make the most of your policy. There are limits to how far in advance you can purchase a policy.
Always ensure any hire or courtesy car use is within your allowed trip length as stated in your policy otherwise your insurance will not be valid. Annual policies are available with trip lengths up to 65 days.
This content was last reviewed on 15/11/2021
Similar Questions
Daily and Annual Policy related Questions Answered
General Car Hire Insurance Questions Answered
Purchase related Questions Answered
Geographical related Questions Answered
Vehicle related Questions Answered
Claims related Questions Answered
Excess Insurance Questions Answered
Combined Worldwide CDW, SLI & Excess Policy Questions Answered
Questions on CDW & SLI Policies for the USA and Canada Answered
Car Hire Companies - Your Insurance Questions Answered
Your Driver related Questions Answered
Car Rental Keys Questions Answered
Excess Insurance Questions Specific to Countries