FAQ Section
>
Car Hire Insurance Frequently Asked Questions
>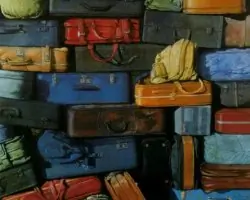 What is Personal Effects Cover (PEC) and do I need it?
We explain exactly what Personal Effects Cover is, and whether you should consider choosing a policy which includes it in your car hire insurance.
This covers loss of possessions which are locked (and out of sight) in the car. Make sure you understand your obligations when leaving belongings in the car.
There are a number of ways you can ensure your belongings are covered whilst locked in your car. This could be through:
With all these options you will probably be responsible for the first part of a claim - and depending on the size of the claim and your excess this might mean it would not be worth processing a claim in any case.
Also all policies will have stipulations as to how your possessions should be stored. Normally this means they have to be locked in the glove compartment of the boot. Often they cannot be left in the car overnight - so do read this section before just assuming you will be covered in every eventuality.
Companies offering PEC are detailed on the MoneyMaxim car hire insurance service.
Compare car hire insurance prices with MoneyMaxim
If you have any queries do call a member of the MoneyMaxim car hire insurance team.
This content was last reviewed on 15/01/2018
Image courtesy of: Centralasian
Similar Questions
General Car Hire Insurance Questions Answered
Excess Insurance Questions Answered
Questions on CDW & SLI Policies for the USA and Canada Answered
Combined Worldwide CDW, SLI & Excess Policy Questions Answered
Car Hire Companies - Your Insurance Questions Answered
Your Driver related Questions Answered
Car Rental Keys Questions Answered
Car Hire Excess Insurance Questions Specific to Countries