FAQ Section
>
Car Hire Insurance Frequently Asked Questions
>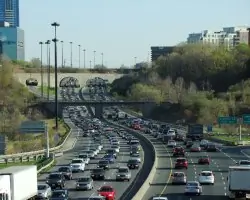 What insurance policies are offered by Budget?
We explain the policies offered by Budget and see how they compare to other policies.
For more information on Budget visit our Budget Review Section or Budget Voucher Code Pages
What insurance policies are offered by Budget?
Budget rent cars throughout the world, offering a range of insurance dependant on location, age of the driver and the car rented.
Some of their excesses are eye watering though - in the UK typically ranging from £1000 to £1500 - as are the costs of their excess protection plans.
However some hirers prefer taking cover from Budget as claims are settled at the car hire desk on return, rather than having to pay for the cost of an incident and then claiming the cost back from an insurer as is the case with standalone insurance policies.
Using the UK as an example, Budget offer a range of additional insurance packages including the following:
Vehicle Cover: This reduces the excess liabiltity
Vehicle Cover Plus As above but also includes Roadside Assistance Plus.
Excess Reduction: - available separately for specialist vehicles such as vans.
Personal Accident Insurance (PAI): provides personal accident cover to the driver and passengers. The protection covers the driver for personal injury. Do check if you need this cover as many travel insurance policies provide similar cover.
Windscreen Protection: removes the excess on front windscreen damage
Roadside Assistance Plus provides protection on recovery assistance costs if you experience a non-mechanical breakdown during your journey. You also don't have to worry about call-out charges. You may be surprised but you are not automatically covered by Avis for every type of incident which might mean you need to call out the recovery team, For instance if you need help in replacing a tyre, dealing with a flat battery, run out of fuel or lock yourself out of the car you may be liable for the recovery costs.
Over a two week holiday the total cost of this insurance bought from Budget can easily cost £300-£400, whilst an independent insurer would charge around £30 for broadly similar cover. Annual car hire insurance policies are available for less than £40. Visit the MoneyMaxim car hire insurance service to run a quotation
Compare car hire insurance prices with MoneyMaxim
If you have any queries do call a member of the MoneyMaxim car hire insurance team on 0118 321 8197.
This content was last reviewed on 25/10/2021
Similar Questions
Car Hire Companies - Your Insurance Questions Answered
General Car Hire Insurance Questions Answered
Your Driver related Questions Answered
Daily and Annual Policy related Questions Answered
Excess Insurance Questions Answered
Vehicle related Questions Answered
Purchase related Questions Answered
Excess Insurance Questions Specific to Countries
Claims related Questions Answered
Combined Worldwide CDW, SLI & Excess Policy Questions Answered
Questions on CDW & SLI Policies for the USA and Canada Answered
Geographical related Questions Answered
Car Rental Keys Questions Answered