FAQ Section
>
Car Hire Insurance Frequently Asked Questions
>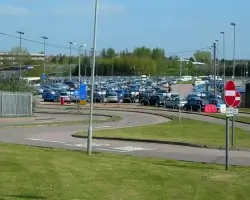 Can a hire company refuse to accept a car hire excess policy?
Find out how car hire insurance excess policies work in regards to car hire companies.
In a word - No. With excess insurance the hire firm has already included the compulsory element in the hire costs, so all additional insurances are optional - you now have the following options open to you:
To take the in-house insurance offered which will wholly or partially cover any excess that might be charged by the hire firm in the case of theft or damage to the vehicle. These policies are not only expensive, but normally exclude damage to the glass (windows, tyres, wheels and undercarriage, and can often still leave an excess payable of £100 or so).

To bear the risk of an incident yourself - damage or theft excesses are normally from the £650 to €3300 in Europe. Different cars from different companies in different countries have a range of figures so do check when you are looking to book your car if you are concerned at the level of excess you might be responsible for. Again, as above, you will not be covered for the wheels, tyres, glass and undercarriage.

To take a policy such as those available from the MoneyMaxim car hire insurance service. These will then cover the policyholder for both the excess and the additional areas.
The only exception is if the rental firm has written the need for excess insurance into their rental agreement - the only time we have seen this has been for young drivers (under 25), or older drivers (in particular RecordGo the Spanish operator stipulate it for the over 70s) where additional conditions are written into the rental agreement which could include the need to buy Supercover or similar from your rental firm.
Of course this doesn't stop a car rental company making life uncomfortable at the desk, or asking for a sizeable deposit in case you damage your property. Fortunately in the vast majority of cases this doesn't happen and it all works fine - but, if you do feel you have been treated badly, vote with your wallet and never use that company again - that's what our team members do!
Our in house car hire arm - Clarify Car Hire - avoids using the companies we hear the worst horror stories about, and where you are likely to get a 'hard sell' will warn you up front.
There are also a few companies who do offer 'No Excess' car rental - one which has been recommended by readers is Zest Car Rental which also offers the opportunity of adding tyre, wheel, glass and undercarriage cover for between two or three pounds a day.
Compare car hire insurance prices with MoneyMaxim
If you have any queries do call a member of the MoneyMaxim car hire insurance team.
This content was last reviewed on 29/10/2018
Image courtesy of: Mary and Angus Hogg
Similar Questions
General Car Hire Insurance Questions Answered
Excess Insurance Questions Answered
Questions on CDW & SLI Policies for the USA and Canada Answered
Combined Worldwide CDW, SLI & Excess Policy Questions Answered
Car Hire Companies - Your Insurance Questions Answered
Your Driver related Questions Answered
Car Rental Keys Questions Answered