FAQ Section
>
Car Hire Insurance Frequently Asked Questions
>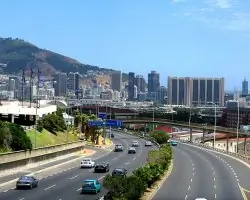 What insurance policies are offered by Car Hire Brokers? And are they a good deal?
Find information about Car Hire Brokers's car hire excess insurance policies and whether it is a good deal for you.
Car Hire Brokers, such as Auto Europe, Car Rentals and 121 Car Hire basically retail car hire agreements on behalf of car rental firms. The industry has developed significantly as the internet provides an excellent place for consumers to compare and then find low cost car hire.
The reason that car brokers can offer cheap car hire agreements is that, if a car rental firm has a surplus of vehicles to rent out at an any particular time, they can use brokers to sell these without having to affect their published rates. Often, therefore, the brokers offer the opportunity for customers to rent a car from a major dealer at a much cheaper price.
The insurance agreement that applies is normally that of the hire company (Avis, Hertz, Sixt etc.) so, if you buy through a car hire broker (such as the MoneyMaxim car hire comparison service or carrentals), do check the arrangements for insurance of the underlying company as they can vary considerably.
The brokers also offer excess insurance - historically these used to be good value but in the past few years they have taken the opportunity of increasing their charges to the point where they are no longer competitive with independent policies.
Do undertake an independent search on the MoneyMaxim car hire insurance service, as prices for the same policy are normally around half the price of those bought from brokers. You can find yourself saving £5 a day compared to the rates offered through some companies.
Compare car hire insurance prices with MoneyMaxim
If you have any queries do call a member of the MoneyMaxim car hire insurance team on 0118 321 8197.
This content was last reviewed on 25/10/2021
Image courtesy of: Andresdewet
Similar Questions
Car Hire Companies - Your Insurance Questions Answered
General Car Hire Insurance Questions Answered
Your Driver related Questions Answered
Daily and Annual Policy related Questions Answered
Excess Insurance Questions Answered
Vehicle related Questions Answered
Purchase related Questions Answered
Excess Insurance Questions Specific to Countries
Claims related Questions Answered
Combined Worldwide CDW, SLI & Excess Policy Questions Answered
Questions on CDW & SLI Policies for the USA and Canada Answered
Geographical related Questions Answered
Car Rental Keys Questions Answered