FAQ Section
>
Car Hire Insurance FAQs
>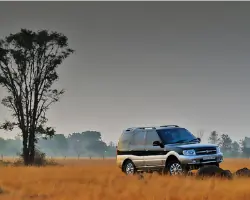 What are the restrictions on the Annual Excess Policies?
We look at the pros and cons of annual excess policies, and explore common limitations to the cover. Telling you exactly what you need to know about your annual excess policy.
You need to be aware that some policies do restrict their usage in certain ways. The following are examples, but do read the terms and conditions for any policy carefully for full details.
Drivers' ages - generally policies are available for those between 21 and 85 - however those under 25 should find out the car hire companies' policies regarding younger drivers. Sometimes they insist upon larger excesses or compulsory in-house insurance. Those under 25 are highly recommended to shop around between car hire firms, understanding the total price - including young drivers' levies and insurances that must be taken, as the 'add-ons' are likely to influence the total price considerably.
Cars - some policies will not cover exotic or vintage cars - check carefully if you wish to hire such a vehicle. Likewise all have a maximum value of the car - which will be at least $50,000 or equivalent, but in some cases higher. Not a problem for most rentals. One company has introduced a maximum acceleration limitation of 0 - 62 mph in less than 7.5 seconds. Having checked, this doesn't really apply to the run of the mill rental car, but if you are looking to hire a hot hatch watch out.
Usage - You cannot use the car in a negligent way - so no drink driving, off roading or taking the car onto the beach! Basically you need to keep within the car hire company's terms of use.
Vehicle Types - Vans with more than 9 seats, caravans and motorbikes are not covered. However there are policies that cover commercial vans, camper vans, motorhomes and RVs on a daily basis - these policies also tend to be good value compared to cover offered by the rental firms, and links to suppliers are available via our car hire excess insurance home page. If you are not renting a standard car do check the policy you are thinking of buying carefully to ensure it's covered.
Size of excess - some policies provide cover up to £2,000, some up to £5,000 or more. The lower figure covers the majority of cars in Europe, although some companies have pushed up excess levels to the extent that it's becoming a close run thing. Budget in Italy for example have a excess limit of €2,318 (correct as at 26/10/16) on even their smallest vehicles, Portugal and Ireland are also getting close to the limits. If you are travelling in Australia also be aware larger excesses tend to be charged.
Length of hires - Annual policies will only cover trips abroad to certain number of days - all policies cover 31 days - if you are likely to stay abroad for more than that check the policy - some go up to 62 days.
UK use - policies can restrict use within your usual country of residence. Use the MoneyMaxim car hire insurance service to define your requirements.
Compare car hire insurance prices with MoneyMaxim
If you have any queries do call a member of the MoneyMaxim car hire insurance team.
This content was last reviewed on 26/10/2016
Similar Questions
Excess Insurance Questions
General Car Hire Insurance Questions
Questions on CDW & SLI Policies for the USA and Canada
Combined Worldwide CDW, SLI & Excess Policy Questions
Car Hire Companies - Insurance Questions
Driver related Questions
Car Rental Keys Questions