FAQ Section
>
Car Hire Insurance Frequently Asked Questions
>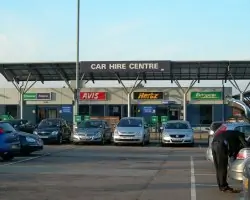 Do I need car hire cancellation insurance?
We explain the ins and outs of car hire cancellation insurance, and what to look out for when choosing a policy.
If your travel insurance either does not offer this cover, or the cancellation cover offered by your travel insurer would not be enough to cover your car hire charges as well as your general holiday costs, it is worthwhile considering cancellation insurance. Sometimes this is offered through car hire excess insurance. There is a link to compare these polices below.
An alternative, however, is to use a broker such as Auto Europe who allow you to cancel right up to 48 hours before your pickup time
If you are not covered for supplier failure you might also want to consider a policy from Protect My Holiday which covers a whole range of supplier insolvency risks from airlines to car hire to theme park tickets.
If you have bought your car hire through a broker remember that your risks extend to the broker's insolvency as well as the hire firm itself. Finally, paying by credit card may afford some protection, although there may be additional fees for paying using this method.
Companies offering car hire cancellation insurance are detailed on the MoneyMaxim car hire insurance service. Once you have you have run a quote and have your table of results, click on the 'details' button next to any quote and the level of cancellation cover included in the policy will be listed.
Compare car hire insurance prices with MoneyMaxim
If you have any queries do call a member of the MoneyMaxim car hire insurance team on 0118 321 8197.
This content was last reviewed on 25/10/2021
Similar Questions
General Car Hire Insurance Questions Answered
Purchase related Questions Answered
Geographical related Questions Answered
Vehicle related Questions Answered
Daily and Annual Policy related Questions Answered
Claims related Questions Answered
Excess Insurance Questions Answered
Combined Worldwide CDW, SLI & Excess Policy Questions Answered
Questions on CDW & SLI Policies for the USA and Canada Answered
Car Hire Companies - Your Insurance Questions Answered
Your Driver related Questions Answered
Car Rental Keys Questions Answered
Excess Insurance Questions Specific to Countries