FAQ Section
>
Car Hire Insurance Frequently Asked Questions
>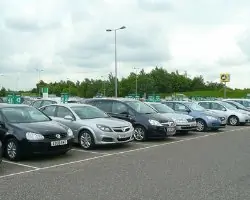 How good are these companies at settling claims?
We explain why we are confident about the way companies on our comparison service handle claims.
The MoneyMaxim car hire comparison service aims to ensure customers can obtain a true comparison of the companies available via our car hire excess insurance service. This is especially important when it comes to claims as, if you are looking to purchase a policy, you want to know just how well the companies will handle a claim if you unfortunately have an incident with your hire car.
With this in mind we welcome any feedback from customers - either positive or negative - regarding their experience with their car hire excess insurance policy. If you would like to see recent reviews of car hire excess insurance companies you can do so through MoneyMaxim on reviews.co.uk
These reviews give you an idea how customers have found the claims process in the past and may provide you with some guidance as to how each company perform when you need them most.
The reviews can also be seen in the results table once you have run a comparison for car hire excess insurance with MoneyMaxim. Just click on the 'Reviews' tab on each policy you are considering. This enables you to compare not just the policies but also the experience of previous customers.
Compare car hire insurance prices with MoneyMaxim
If you have any queries do call a member of the MoneyMaxim car hire insurance team.
This content was last reviewed on 20/10/2021
Image courtesy of: Jonathan Billinger
Similar Questions
Claims related Questions Answered
General Car Hire Insurance Questions Answered
Purchase related Questions Answered
Geographical related Questions Answered
Vehicle related Questions Answered
Daily and Annual Policy related Questions Answered
Excess Insurance Questions Answered
Combined Worldwide CDW, SLI & Excess Policy Questions Answered
Questions on CDW & SLI Policies for the USA and Canada Answered
Car Hire Companies - Your Insurance Questions Answered
Your Driver related Questions Answered
Car Rental Keys Questions Answered
Excess Insurance Questions Specific to Countries