FAQ Section
>
Car Hire Insurance Frequently Asked Questions
>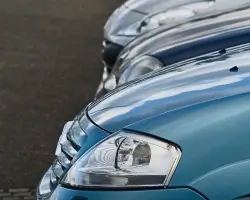 What if I need a policy to cover two groups?
MoneyMaxim explain what you need to do when you want to insure more than one hire car.
Under most circumstances, getting a separate policy for each car under their lead drivers' names will be the easiest and safest option. Most car hire insurance policies allow for a number of additional drivers to be covered as long as they are on the rental agreement.
However, if you are renting with close family and wish to take an annual policy, many car hire excess companies offer 'family and partner' or 'family cover' options which allow close relatives to be covered as if they had the policy themselves. Do read the terms and conditions carefully though for the definitions of who can be covered and also whether the policy is restricted to one hire car at a time. It is not always the cheapest or most suitable option.
When running a quote through MoneyMaxim, to filter for these types of policy, click the filter button at the top of your results page and select 'Policies allowing more than one lead driver'. Read through the policies carefully as some will only cover one hire car at a time. These will not be suitable if you need to hire more than one car in the same time period.
More information can be found on our Family and Friends Policies page. Terms and conditions of policies do change so, while we endeavour to keep this page up to date, it is your responsibility to ensure any policy meets your needs before purchasing.
Compare car hire insurance prices with MoneyMaxim
This content was last reviewed on 20/10/2021
Similar Questions
General Car Hire Insurance Questions Answered
Your Driver related Questions Answered
Car Hire Companies - Your Insurance Questions Answered
Daily and Annual Policy related Questions Answered
Excess Insurance Questions Answered
Vehicle related Questions Answered
Purchase related Questions Answered
Excess Insurance Questions Specific to Countries
Claims related Questions Answered
Combined Worldwide CDW, SLI & Excess Policy Questions Answered
Questions on CDW & SLI Policies for the USA and Canada Answered
Geographical related Questions Answered
Car Rental Keys Questions Answered