FAQ Section
>
Car Hire Insurance Frequently Asked Questions
>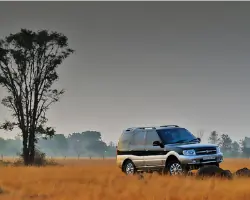 Does Car Hire Insurance cost more for additional drivers?
Car hire insurers will normally cover additional named drivers free of charge on policies.
It is usual for car hire companies to charge extra for additional drivers - but fortunately your excess need not cost you more to cover them when they are behind the wheel.
Additional Driver fees levied by car hire firms can vary quite considerably from company to company so, if you are intending to add a driver to your rental agreement, do compare a few companies. If you use a service such as the MoneyMaxim car hire comparison service, you can check both the base prices and see the additional charges for 'extras' such as additional drivers. With MoneyMaxim you can also choose to compare the car hire deals that include a free additional driver using our filter.
Some car hire firms such as Zest Car Rental offer a free additional driver automatically on some of their packages.
Car hire insurers will cover additional named drivers free of charge on their policies, only charging extra if the second driver wants to rent cars independently of the main policy holder. Always check the terms and conditions of a policy in particular with regards to the age requirements and number of additional drivers allowed on the policy. Please be aware that a very small number of companies may change the cost of the policy based on the details of any additional drivers.
Compare car hire insurance prices with MoneyMaxim. Using the filters on MoneyMaxim you can opt to see companies which offer additional drivers for no extra charge. Do make sure to compare all car hire insurance policies and search car hire without free additional driver selected as this may work out cheaper for your particular requirements.
If you have any queries do call a member of the MoneyMaxim car hire insurance team.
This content was last reviewed on 07/11/2018
Similar Questions
Excess Insurance Questions Answered
General Car Hire Insurance Questions Answered
Questions on CDW & SLI Policies for the USA and Canada Answered
Combined Worldwide CDW, SLI & Excess Policy Questions Answered
Car Hire Companies - Your Insurance Questions Answered
Your Driver related Questions Answered
Car Rental Keys Questions Answered