FAQ Section
>
Car Hire Insurance Frequently Asked Questions
>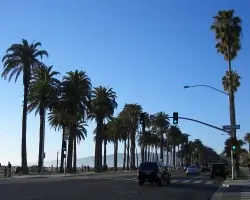 What are the restrictions on the CDW/LDW & SLI Policy for the USA and Canada?
We explain things to watch out for when buying CDW, LDW, and SLI Policies for use in the United States of America and Canada
The main restrictions are as follows, but do refer to individual policies for the finer details:
Some policies only offer secondary cover - so you must ensure that you have primary cover included in your rental agreement - we always recommend double checking this at the rental desk.
Policies are available for those between the ages of 21 and 85. However be aware that some car hire firm impose a requirement that younger drivers (up to the age of 25) take their own excess insurance - check this with your car rental firm if you are in this age group.
Rental periods must not be longer than the period detailed in your policy - for annual policies this is normally either 31 or 62 days. Single trip policies cover periods of up to 180 days.
Not valid for passenger vehicles with more than 9 seats (7 seats with one company),commercial vans, camper vans, mobile homes or motor cycles, although separate policies are available covering Motorhome Hire Insurance and Van Hire excess.
Not normally valid for expensive or exotic cars (policies normally have a limit between US$50,000 and US$80,000) or antique vehicles (that is vehicles over 20 years old).
Residents of the USA and Canada cannot be covered for an SLI policy and other non-UK residents may face restrictions too.
Compare car hire insurance prices with MoneyMaxim
This content was last reviewed on 17/10/2020
Similar Questions
Questions on CDW & SLI Policies for the USA and Canada Answered
General Car Hire Insurance Questions Answered
Your Driver related Questions Answered
Car Hire Companies - Your Insurance Questions Answered
Daily and Annual Policy related Questions Answered
Excess Insurance Questions Answered
Vehicle related Questions Answered
Purchase related Questions Answered
Excess Insurance Questions Specific to Countries
Claims related Questions Answered
Combined Worldwide CDW, SLI & Excess Policy Questions Answered
Geographical related Questions Answered
Car Rental Keys Questions Answered