FAQ Section
>
Car Hire Insurance Frequently Asked Questions
>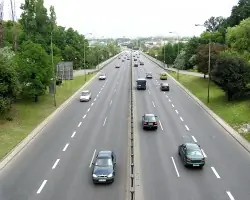 What are the features of the CDW/LDW & SLI Policy?
We explain the ins and outs of CDWs (Collision Damage Waivers), LDWs (Loss Damage Waivers) and SLI (Supplementary Liability Insurance) Policies.
Covers the rental vehicle for CDW (Collision Damage Waiver) / LDW (Loss Damage Waiver) normally up to a figure between US$50,000 and US$80,000. Many policies also provide Supplementary Liability Insurance (SLI) normally up to a limit of US$1 million.
If you would like help on car hire acronyms more generally please refer to our Guide to Car Hire Terms which has a comprehensive list of phases used by car rental companies.
CDW is the main insurance covering damage to your hire car in the event of an accident. Many car hire companies include this as part of the car hire package but sometimes, particularly in the Americas (USA, Canada, Central & South America and Carribbean), it is not and therefore it is necessary - or at least sensible - to purchase CDW cover separately. These policies will also cover you in certain circumstances where your car hire CDW cover is withdrawn such as if you take the car on a ferry.
These reimbursement policies cover the full value of the vehicle. In the event of a minor incident, you will be required to pay the hire car company in the first instance and reclaim the monies through your policy. Where the damage is greater and involves a larger payment, the claim may be settled directly between your CDW insurer and car hire firm. For this reason we recommend printing an additional copy of your policy document to lodge with the car hire firm and, if possible, check that they are happy to accept your insurance when you book the car hire.
SLI is a top up policy designed to supplement any liability cover your car rental firm provides and is popular where customers view the rental firm's liability cover as insufficient. In many parts of the world this can be as low as US$25,000, which could leave the driver with a substantial personal bill if they were involved in a serious 'at fault' accident. As the "Supplementary" part of the name suggests, these policies expect you to have some 3rd party cover already that would cover minor claims or the first part of a major one. If your rental doesn't provide any 3rd party cover some, but not all, may act as 'primary cover' but usually with a lower maximum claim limit, typically $250,000. For more details of the liability insurance levels that companies must provide see our guide on US and Canada CDW & SLI Limits.
Policies available through MoneyMaxim also cover claims for glass, tyre and undercarriage damage, elements normally excluded from 'extra cover' policies from the car hire firms, and a real benefit for car hirers. Claims for these areas often exceed the amount for straightforward excess claims.
The policy will cover the policyholder and additional drivers named on the car rental agreement (some policies restrict this to seven named drivers, and some want them named on the insurance policy document).
An annual policy allows any number of car hire rentals over the insured period, and, although most restrict single hire periods to 31 days, there are policies around that will cover rentals of up to 65 days. These are detailed on the results page of the MoneyMaxim car hire insurance comparison service.
Remember insurers on the MoneyMaxim car hire insurance service do not levy any excess, so you will be reimbursed for the full costs of the claim rather than you having to stand the first portion of any claim.
If you require information regarding making a claim on these policies read our CDW / SLI policy claims guide for more information.
Compare car hire insurance prices with MoneyMaxim
This content was last reviewed on 17/10/2020
Similar Questions
Combined Worldwide CDW, SLI & Excess Policy Questions Answered
General Car Hire Insurance Questions Answered
Your Driver related Questions Answered
Car Hire Companies - Your Insurance Questions Answered
Daily and Annual Policy related Questions Answered
Excess Insurance Questions Answered
Vehicle related Questions Answered
Purchase related Questions Answered
Excess Insurance Questions Specific to Countries
Claims related Questions Answered
Questions on CDW & SLI Policies for the USA and Canada Answered
Geographical related Questions Answered
Car Rental Keys Questions Answered