FAQ Section
>
Car Hire Insurance Frequently Asked Questions
>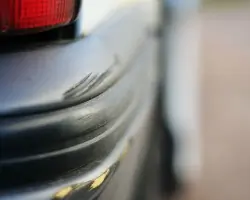 What does the term Collision Damage Waiver mean?
Collision Damage Waiver is a term car hire firms use when it comes to insurance - but what does it actually mean?
Collision Damage Waiver simply removes the responsibility for paying for damage to a hire car if it is involved in an accident whilst you are hiring it. Often there is an 'excess' which means you are still liable for the first few hundred pounds of damage even if you have taken Collision Damage Waiver.
Collision Damage Waiver is normally provided automatically within a car hire package booked with a UK firm, although, if booking a car hire directly with a company or website that is based in the US, Canada, South America and some parts of Asia, it may have to be bought separately.
This is due to the fact that in these areas residents of those countries normally transfer their normal car insurance policies to cover a rented car - an option not available to EU residents.
Collision Damage Waiver often excludes particular elements of vehicles - such as the wheels, roof, underbody, tyres and glass (normally both windscreen and mirrors). The car hire firms justify this on the basis that they believe that this damage is frequently caused by driver negligence, although feedback from one of the car hire insurers on our panel indicates the most frequent claim under their policies is for a chipped windscreen, with the average claim being £350.
Policies bought directly from the car hire company to cover the Collision Damage Waiver excess typically still exclude these elements.
Oddly these elements are also excluded from cover offered by the 'No Excess' car hire firms.
It's also worth bearing in mind the key differences between a waiver and insurance. The former makes up part of the contract of hire, written and controlled by the hire car company with terms and conditions that reflect that and disputes have to be settled in court. The latter is a separate insurance product sold on its benefits. The insurance industry is tightly regulated and if you feel you've been treated unfairly, you can complain free of charge to the Financial Ombudsman Service.
MoneyMaxim offer both full Collision Damage Waiver policies and policies which cover any excess that may apply (on a car already supplied with Collision Damage Waiver included) through our car hire excess insurance comparison service. The policies through this service all cover the wheels, underbody and roof, and most cover glass too.
Cars booked through the MoneyMaxim car hire service also normally (although not absolutely always so do check the terms carefully) include basic Collision Damage Waiver, with, in the majority of cases, an excess being payable. We offer car hire in this way as buying car hire and car hire insurance separately is almost invariably cheaper than buying a 'package'.
It is worthwhile remembering that Collision Damage Waiver does not cover the theft of a car - this is normally covered separately through a theft protection waiver.
This content was last reviewed on 20/10/2021
Image courtesy of: Naypong at FreeDigitalPhotos.net
Similar Questions
Combined Worldwide CDW, SLI & Excess Policy Questions Answered
General Car Hire Insurance Questions Answered
Purchase related Questions Answered
Geographical related Questions Answered
Vehicle related Questions Answered
Daily and Annual Policy related Questions Answered
Claims related Questions Answered
Excess Insurance Questions Answered
Questions on CDW & SLI Policies for the USA and Canada Answered
Car Hire Companies - Your Insurance Questions Answered
Your Driver related Questions Answered
Car Rental Keys Questions Answered
Excess Insurance Questions Specific to Countries