FAQ Section
>
Car Hire Insurance Frequently Asked Questions
>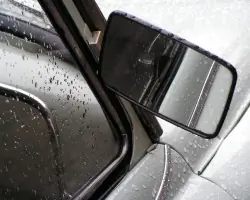 Collision Damage Waiver Insurance - We explain what it is
Collision Damage Waiver Insurance is an essential part of your car rental - but what is it and what are your options?
Collision Damage Waiver Insurance isn't actually confusing - in most cases Collision Damage Waiver isn't technically an insurance product, but instead a waiver offered by car rental firms removing the responsibility for damage to a hire car whilst you are hiring it (it isn't insurance because the car hire firms are accepting this risk themselves instead of passing it to you). Often, however, they do exclude the first part of the costs of any damage and this 'excess' or as it's called in the US 'deductible' can be insured.
The options on excess insurance are either directly at the car hire desk - all car hire firms offer policies to reduce or remove the excess, but this is almost always very expensive, and can cost more than the car rental costs itself (a budget figure would be circa €15 a day) - or via a third party 'stand alone' insurer such as those offered through the MoneyMaxim car hire insurance comparison service when more comprehensive cover costs from around £1.80 a day or under £40 for an annual policy. These are reimbursement policies which means that you would pay the excess and then reclaim the funds through your policy.
The standalone policies are more comprehensive as they cover parts of the car that the car rental firm policies exclude, such as the wheels, roof, underbody, tyres and glass (normally both windscreen and mirrors). It is worthwhile insuring these areas as the windscreen is the most common reason for a claim, with a simple chip often costing hundreds of pounds.
In the US and Canada residents are able to cover their rental car on their normal car policy. For cars either booked directly with an American Car Hire website or directly with an American car rental desk, visitors from Europe would need to buy insurance separately to cover the risk of damage to the hired vehicle. Again these policies offering full Collision Damage Waiver, Theft Protection and Supplementary Liability Insurance are much cheaper through the MoneyMaxim car hire insurance comparison service than they would be bought directly from a car rental firm.
Please note that, if you have reserved a car for use in the US and Canada through a UK website or broker, you will probably find that Collision Damage Waiver has been packaged in - if you are in doubt, please do call our team.
This content was last reviewed on 20/10/2021
Similar Questions
Combined Worldwide CDW, SLI & Excess Policy Questions Answered
General Car Hire Insurance Questions Answered
Your Driver related Questions Answered
Car Hire Companies - Your Insurance Questions Answered
Daily and Annual Policy related Questions Answered
Excess Insurance Questions Answered
Vehicle related Questions Answered
Purchase related Questions Answered
Excess Insurance Questions Specific to Countries
Claims related Questions Answered
Questions on CDW & SLI Policies for the USA and Canada Answered
Geographical related Questions Answered
Car Rental Keys Questions Answered