FAQ Section
>
Car Hire Insurance Frequently Asked Questions
>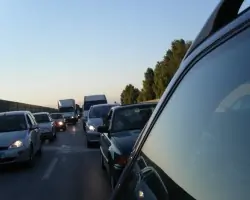 What are the features of a Combined CDW, SLI and Excess policy?
Combined Collision Damage Waiver, Supplementary Liability and Excess Insurance policies explained.
The policies, in broad terms, cover the following:
CDW (Collision Damage Waiver)/LDW (Loss Damage Waiver) offering cover of US$50,000 or more in those countries where CDW/LDW is not already included in the rental price (predominantly the USA, Canada, the Caribbean and South America).
Supplementary Liability Insurance (SLI) tops up your liability insurance to (normally) US$1 million in those countries where SLI is either not already included in the rental price, or is at a lower level than the renter is comfortable with (liability Insurance in some locations is as low as $25,000). It is predominantly used in the USA, Canada, the Caribbean and South America. If you are looking for minimum SLI levels provided in those countries please refer to our US and Canada SLI guide. For more information on CDW/SLI policies please our relevant page.
Covers Excess in countries where CDW is included in the rental price but an excess is applied in the case of damage to the car. This is mainly, but not exclusively in Europe (including the UK), Africa, Australia, New Zealand and most parts of the Middle and Far East.
Covers the Policy Holder and additional drivers named on the car rental agreement. (Some policies require additional drivers to be named, and limit them to between seven and nine in total, some are more flexible).
This is a reimbursement insurance which means that under the excess insurance and for most claims for CDW/SLI cover it is likely that your credit card will be debited with either the costs involved or the total excess (whichever is smaller) and you then claim these costs back from the insurance company.
These policies cover the policy holder, not the rental vehicle. If there is damage to the rental vehicle the car rental company will not become involved unless it is a reasonably large claim under a CDW/SLI policy. The policies detail the normal claims procedures which are pretty straightforward, but if you have any queries just talk to your insurer - they will be delighted to help, partly as it's in their interest to get it right! In some cases the insurance company's underwriters will liaise directly with the car hire company or their loss adjusters.
Compare car hire insurance prices with MoneyMaxim
This content was last reviewed on 17/10/2020
Similar Questions
Combined Worldwide CDW, SLI & Excess Policy Questions Answered
General Car Hire Insurance Questions Answered
Your Driver related Questions Answered
Car Hire Companies - Your Insurance Questions Answered
Daily and Annual Policy related Questions Answered
Excess Insurance Questions Answered
Vehicle related Questions Answered
Purchase related Questions Answered
Excess Insurance Questions Specific to Countries
Claims related Questions Answered
Questions on CDW & SLI Policies for the USA and Canada Answered
Geographical related Questions Answered
Car Rental Keys Questions Answered