FAQ Section
>
Car Hire Insurance Frequently Asked Questions
>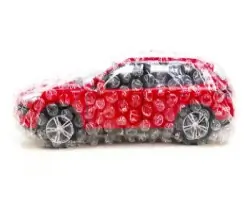 Comprehensive Insurance on Rental Car - How to Make Sure You are Fully Covered
How Car Hire Excess Insurance can make your rental car cover better than comprehensive car insurance.
Many of our visitors ask us for Comprehensive Car Hire Insurance - basically wanting the same level of cover as they would get for the car they own at home.
Here we explain how the combination of the basic cover provided by a rental firm together with a car hire excess insurance policy can protect you even better than a comprehensive car insurance policy.
However when hiring a rental vehicle comprehensive cover is not something you would normally require - and here is why.
When you rent a car in the UK, Europe, Africa and Australia and New Zealand, or use a UK website to find your car hire deal you will find that in almost all cases the rental firms will already have included the following protection products with your rental price::
Collision Damage Waiver - unlike insurance this is a waiver - meaning the car hire firm are waiving your responsibility to pay for damage to the car
Theft Waiver - waiving your responsibility to reimburse the car hire firm if the car is stolen
Both the above normally have an excess - which means that you are still liable for the first part of any claim - £1,000 is typical.Also there are some parts of the car that are excluded from cover - tyres, wheels, underbody, roof and glass are normal examples.
Third Party Insurance is also normally included.
Do check your rental agreement to reassure yourself these are included - as there are exceptions - Sixt for instance. When renting via their website you need to manually select CDW cover otherwise when you get to the hire desk you may find yourself paying even more to add it on.
So if your hire car is written off in an accident your hire firm would provide cover for most of the claim - except the excess.
If you are covered as above, and then take out a car hire excess insurance policy to cover the excess and omitted parts of the car you will almost certainly find you are better protected than if you had a comprehensive car insurance policy. The following are areas where many car hire excess policies will cover you but a comprehensive car insurance policy normally don't.
Your excess will be reimbursed in full
If your car is left on a pile of bricks and your wheels are stolen.
No excess to pay if your windscreen is smashed
You can claim for a puncture
If you put the wrong fuel in your car
If you lose your car keys
If you need to get your car back to base as you have fallen ill
There are a lot besides (do check the details of the specific car hire excess insurance policy when you run your quote, and some policies have different features).
If you have any queries do call a member of the MoneyMaxim car hire insurance team on 0118 321 8197 during office hours.
Compare car hire insurance prices with MoneyMaxim
This content was last reviewed on 25/10/2021
Similar Questions
General Car Hire Insurance Questions Answered
Your Driver related Questions Answered
Car Hire Companies - Your Insurance Questions Answered
Daily and Annual Policy related Questions Answered
Excess Insurance Questions Answered
Vehicle related Questions Answered
Purchase related Questions Answered
Excess Insurance Questions Specific to Countries
Claims related Questions Answered
Combined Worldwide CDW, SLI & Excess Policy Questions Answered
Questions on CDW & SLI Policies for the USA and Canada Answered
Geographical related Questions Answered
Car Rental Keys Questions Answered