FAQ Section
>
Car Hire Insurance Frequently Asked Questions
>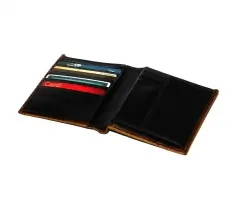 Are there credit cards which offer Collision Damage Waiver (CDW) or Excess Insurance?
We explain whether or not you need to take out additional insurance if your credit card has Collision Damage Waiver cover.
There are credit cards issued, particularly in the US and Canada, which include CDW. Sometimes they do not cover theft, and may also have large excesses. Cardholders have advised us that some countries (Ireland and Italy are examples) are 'excluded' from the cover provided by some cards.
We therefore suggest that if you are relying on this insurance that you read the conditions carefully.
Many of the Car Hire Insurance policies through the MoneyMaxim panel can be purchased by residents of any country - and some are priced in Euros, US Dollars as well as £ Sterling. For more details of policies for those not living in the UK please visit Car Hire Insurance for non UK nationals.
Credit Cards with CDW and SLI insurance included
As far as we are aware there are no UK Credit Cards offering CDW or Excess Insurance (unless you are an existing Nat West Black Mastercard cardholder, which is now closed to new customers, but did offer this benefit). The American Express Platinum Chargecard also used to offer Collision Damage Waiver to UK cardholders, but this facility also now appears to have been withdrawn.
Travel Insurance which includes Excess Insurance
We have details of travel insurers who incorporate car hire excess insurance into their policies on our page covering travel policies with car hire excess insurance built in.
If you are aware of any others please do drop us a line so we can share this with other readers.
Compare car hire insurance prices with MoneyMaxim
This content was last reviewed on 19/11/2018
Similar Questions
General Car Hire Insurance Questions Answered
Excess Insurance Questions Answered
Questions on CDW & SLI Policies for the USA and Canada Answered
Combined Worldwide CDW, SLI & Excess Policy Questions Answered
Car Hire Companies - Your Insurance Questions Answered
Your Driver related Questions Answered
Car Rental Keys Questions Answered
Excess Insurance Questions Specific to Countries