FAQ Section
>
Car Hire Insurance Frequently Asked Questions
>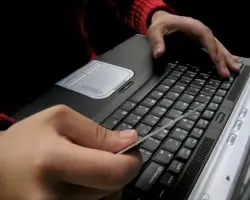 Will car rental firms preauthorise on my credit card when I have car hire excess insurance?
Worried about money being blocked on your credit card? Read on
Different car rental companies have different policies. We suggest you assume, for budgeting purposes, that your car hire company will block a sum equal to the excess payable for the theft or damage to your car hire on your credit card.
If you cannot afford this, or do not have a credit card, it's a case of contacting the local offices of your car rental firm to see if they are prepared to be more flexible. Here at MoneyMaxim we may also be able to help with car hire companies who can provide debit card car hire.
Our recommendation is, if at all possible, to take a spare credit card, that you don't normally use, to use for pre-authorisations - and that's for hotel bills as well as for renting a hire car - this will mean your normal holiday spending money is unaffected by anyone either pre-authorising or blocking your credit card.
Please feel free to feed back your personal experiences to us at MoneyMaxim so we can add your experience to our notes.
Compare the costs of car hire insurance using the MoneyMaxim car hire insurance comparison service.
This content was last reviewed on 17/10/2018
Similar Questions
General Car Hire Insurance Questions Answered
Excess Insurance Questions Answered
Questions on CDW & SLI Policies for the USA and Canada Answered
Combined Worldwide CDW, SLI & Excess Policy Questions Answered
Car Hire Companies - Your Insurance Questions Answered
Your Driver related Questions Answered
Car Rental Keys Questions Answered