FAQ Section
>
Car Hire Insurance Frequently Asked Questions
>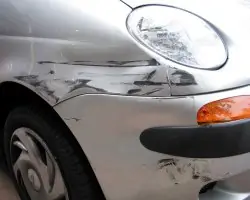 Do I need Car Hire Excess Insurance when I rent a car?
Car Hire Excess Insurance can protect you from a large bill if your hire vehicle is damaged and works in the following way
Consider Car Hire Excess Insurance if:
You are looking for a cheaper option to taking extra cover from your car hire company
You do not want to risk being out of pocket up to the amount of the excess you are liable for
You want to be covered for damage to the tyres wheels, glass, roof and underbody, areas often excluded from cover provided by your hire firm.
You are happy and able to leave a deposit ( a credit card pre-authorisation) equivalent to the excess you are liable for with the car hire firm.
As long as your rental agreement includes Collision Damage Waiver, Theft Protection and Third Party Cover you do not have have to take additional cover at all, but consider whether you:
a. You would be happy to pay a potentially sizeable bill if something does go wrong? Remember you are still liable if your car is vandalised or stolen - neither of which would be your fault. b. Want the peace of mind of knowing you are covered going to make your trip a more relaxing experience?
The size of the potential bill is variable, but excesses on car hire insurance policies normally start around £500, and can easily reach £1500. We recently saw a family sized car hired in Naples, Italy (hardly the most crime free city in the world!) with a theft excess of €3299!
A good way of looking at it is that if you are comfortable with a £3000 excess on your car and home insurance policy in the UK you may well be happy with such an excess on your rental car. Do remember though that, when you are insuring your own car or home, it is you who decides whether or not to claim from your insurer whereas with a hire car it is the rental company who will make the decision as to whether you are liable for damage, and how much the charge for it will be.
If you want a totally relaxing holiday it is a good idea to think about car hire insurance.
It saves the worry of considering the neighbourhood in which you park the car when you head for the beach, whether that scratch you have just discovered on the door was actually there when you picked up the vehicle, whether the state of the roads will damage either the tyres, wheels or suspension, whether your nervousness when driving on unknown roads or on the 'wrong' side of the road will get the better of you, whether the way the locals drive will put you in an early grave etc. etc. etc....
Finally this insurance, available through the MoneyMaxim car hire insurance service is a lot cheaper than that available from car hire firms - which can be up to 10 times more costly. It also saves the hassle at the car rental counter worrying about all the different things they will try and sell you - decide what you want before you go and then you can just tell them you are already covered.
Compare car hire insurance prices with MoneyMaxim
This content was last reviewed on 03/11/2020
Similar Questions
General Car Hire Insurance Questions Answered
Your Driver related Questions Answered
Car Hire Companies - Your Insurance Questions Answered
Daily and Annual Policy related Questions Answered
Excess Insurance Questions Answered
Vehicle related Questions Answered
Purchase related Questions Answered
Excess Insurance Questions Specific to Countries
Claims related Questions Answered
Combined Worldwide CDW, SLI & Excess Policy Questions Answered
Questions on CDW & SLI Policies for the USA and Canada Answered
Geographical related Questions Answered
Car Rental Keys Questions Answered