FAQ Section
>
Car Hire Insurance Frequently Asked Questions
>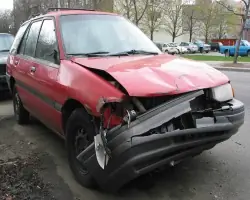 How does your car hire excess insurance work?
If you are interested in knowing more about how to save money using our insurance, read on!
A car hire excess insurance policy covers the parts of your hire car that a car rental company generally won't - such as the excess (the first part of any claim for damage or theft), and most also cover the bill for damage to the glass (including the mirrors, lights and windscreen), tyres, wheels, underbody and roof. Regardless of whether you're in Europe, USA, New Zealand or Canada, you may like to take out an excess policy to protect yourself against any potential damage to these areas.
If you are renting directly from a US or Canadian car hire firm, your car may come with no Collision Damage Waiver cover at all, and minimal liability insurance. If that's the case you can buy a policy with full Collision (or Loss) Damage Waiver (CDW or LDW) and, if required, additional Supplementary Liability Insurance (SLI) which tops up any liability insurance provided locally. It will also cover the tyres, wheel, roof and underbody and glass elements. Some US states including California and Florida now have no state minimum liability insurance so it is possible for hires to include no primary liability insurance at all.
Run a quotation on the MoneyMaxim car hire insurance comparison site and you will be prompted for the right responses as you go. If you have any further queries please call our customer service team on 0118 321 8197 during our office hours and we will be delighted to help.
This content was last reviewed on 25/10/2021
Similar Questions
General Car Hire Insurance Questions Answered
Purchase related Questions Answered
Geographical related Questions Answered
Vehicle related Questions Answered
Daily and Annual Policy related Questions Answered
Claims related Questions Answered
Excess Insurance Questions Answered
Combined Worldwide CDW, SLI & Excess Policy Questions Answered
Questions on CDW & SLI Policies for the USA and Canada Answered
Car Hire Companies - Your Insurance Questions Answered
Your Driver related Questions Answered
Car Rental Keys Questions Answered
Excess Insurance Questions Specific to Countries