FAQ Section
>
Car Hire Insurance Frequently Asked Questions
>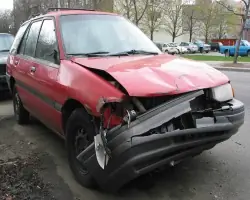 How are worldwide policy claims handled?
We explain the way in which worldwide policy claims are processed.
If you need to claim under a car hire insurance policy the process is tends to be quite straightforward. Follow the instructions issued with your policy, and there is always the helpline provided by the company should you have any difficulties or queries.
Please do follow these instructions carefully, particularly if you are claiming under a Supplementary Liability Insurance product, as this policy is secondary insurance and should only be claimed upon after the primary insurance provided by your rental company has been 'used up'.
It is likely that on contacting your insurer, that they will ask for details of the incident and documentation to support your claim. This evidence may include some or all of the following so please do retain any such paperwork:
The original Vehicle Rental Agreement
A copy of the Car Hire Certificate of Insurance
The receipt for the rental (if separate from the Vehicle Rental Agreement)
Copies of any invoices, receipts, or other documents confirming any amount you have paid in respect of the incident for which you are claiming
Front and back copy of the driving licence of the person driving the rental vehicle involved in the accident (the driver). You may also be asked for other forms of identification
If the incident by law requires the attendance of the police you may be asked to send the original copy of any police report (and a police report will be required if you are claiming for any theft, either of the vehicle or personal belongings)
A copy of the rental company's accident damage report
A copy of your credit card statement showing payment of the damages claimed
If you have paid for any costs (such as your credit card being debited with an excess) you will, upon successful completion of any claim, be reimbursed directly, whilst, if the incident is handled directly between the insurance company and the hire firm, reimbursement will be direct.
Larger claims, and particularly those for SLI/CDW policies are sometimes dealt with directly between the car hire excess insurer and the car hire firm.
It is a great idea to have a read of the 'How to Claim' section of a policy before you set off with your car hire. That way you will know what documentation you will need in the event of an incident. Much easier to get the information at the time than return home and have to deal with anything missing from overseas.
Compare car hire insurance prices with MoneyMaxim
This content was last reviewed on 25/10/2021
Similar Questions
Claims related Questions Answered
General Car Hire Insurance Questions Answered
Your Driver related Questions Answered
Car Hire Companies - Your Insurance Questions Answered
Daily and Annual Policy related Questions Answered
Excess Insurance Questions Answered
Vehicle related Questions Answered
Purchase related Questions Answered
Excess Insurance Questions Specific to Countries
Combined Worldwide CDW, SLI & Excess Policy Questions Answered
Questions on CDW & SLI Policies for the USA and Canada Answered
Geographical related Questions Answered
Car Rental Keys Questions Answered