FAQ Section
>
Car Hire Insurance Frequently Asked Questions
>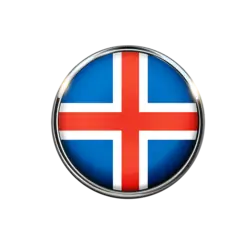 Which car hire excess insurance policy is best for car rental in Iceland?
When it comes to car hire insurance Iceland has a terrain that may mean you require additional cover
What is the best Car Hire Insurance for my car hire in Iceland?
Car hire in Iceland, as with most car rentals within Europe, normally includes the main insurances within your car hire package. These insurances, however, often have a large excess - the first part of any claim that you are liable for.
Car hire excess insurance policies are available through MoneyMaxim which offer reimbursement should you have to pay out for any excess or incur damage to parts of the car which are excluded from the main insurance.
By running a quotation using the MoneyMaxim car hire excess insurance comparison service you can compare the policies to find the best car rental excess insurance for Iceland to suit your requirements.
How do I know which Iceland Car Hire Excess Insurance policy is right for me?
So, as mentioned above, if you are travelling to Iceland, car hire insurance - Collision Damage Waiver (cover for the hire car itself), Theft Protection and Third Party - will usually be included within your hire. With these main insurances in place you can consider an Iceland car hire excess insurance policy which will reimburse you for the excess.
Along with the excess these car hire excess policies through MoneyMaxim, subject to terms and conditions, will also cover you for the cost of damage to the wheels, tyres, roof, underbody and glass elements of the car which are the parts that are often not included in your Collision Damage Waiver.
What other cover could I need for Iceland Car Hire Insurance?
Take a look at the insurance that comes with your car hire.....Is damage caused by volcanic ash, sand or gravel excluded?
Sand and Ash Insurance for Iceland Car Hire
Iceland is a volcanic country and, even if there is no current volcanic activity, particles in the environment can still cause issues. If cover for sand and ash damage is excluded from your Collision Damage Waiver with your rental car you can find an excess policy which will cover sand and ash damage claims (up to the policy limits).
If you run a quote for excess insurance with MoneyMaxim, click on the 'Filters' button at the top of your results table. By selecting 'Iceland Volcanic Ash Damage' from the list, your results will be tailored to policies which will cover volcanic ash claims.
These policies will also cover any excess should you have Sand and Ash cover through your car hire company.
If sand and ash damage is NOT excluded from your Collision Damage Waiver, then any excess policy which is offered after running a quote with your details, will work for you.
Gravel Insurance for Iceland Car Hire
Many of the smaller roads in Iceland are notorious for being rough and covered in small stones. When they fly up they can easily chip the paintwork. You are expected to stay on the main roads when driving in Iceland - rather than stray off road - but even these can have grit or gravel issues.
If you do not have gravel insurance automatically included, again your car hire company may well offer this as an additional cover.
And again if it has an excess a policy you can find a policy which will cover Iceland Volcanic Ash by using the filter on your excess insurance results table.
How do I get a Car Hire Excess Insurance Quotation?
It is simple to run a quote with MoneyMaxim for car hire excess insurance, but here we go through the few questions that are asked to make it as clear as possible for you.
There are just a couple of important points before you go ahead.
Where are you renting your car?
Iceland car hire is not covered by all insurers so the easiest way to find policies that do is to click on the button to choose 'A Specific Country' and then select Iceland from the drop down list.
Iceland is usually covered by a European policy but if you are likely to hire a car again within the year outside of Europe then you might want to consider an annual Worldwide policy.
It is a good idea to check whether the country you are hiring in is covered by a European or a worldwide policy - you can do this by selecting from the specific country options as with Iceland. The definition of Europe is not set out the same industry-wide so one company can include a country under Europe whereas another includes it within their worldwide option.
What type of car hire insurance policy do you require?
When you are hiring a car for more than about 17 days during a year - and that can be one continuous car hire or made up of several shorter hires - then an annual car hire excess insurance policy can become more cost effective. This is why, when you run a a quote for a long hire putting in your specific dates, you may see annual policies at the top of your results table.
Which country do you permanently reside in?
Some people wonder why we ask this. The answer is that not all car hire excess insurance providers will cover residents of all countries. It may also affect the policies that are available to you for where you are hiring. The definition for residency is not the same for all companies so, if you are not sure of the answer to this question, then read through the terms and conditions of the policy you are interested in.
Are you renting in your country of residence?
Unless you are an Icelandic resident then the answer to this question is 'no'. But do bear in mind that if you are taking out an annual policy and may be hiring in your home country at a later date then you will need to say 'yes' . Some policies are not available to those hiring in their own country so if you say 'yes' to this question then any insurers who do not allow home rentals will be filtered out.
How to compare your results to find the best car hire insurance policy for you
By clicking 'Get Results' it will generate a table of results. Use this to compare the levels of cover provided by each policy. You can also hover over each policy to find additional information for consideration. Look at each policy to see whether it covers your individual needs. Each person's requirements are different so it is important to compare the polices to find the best iceland car hire excess insurance for your needs.
As well as policies for excess insurance to cover a standard car, if you are renting a vehicle with over 9 seats, a van or a motorhome then suitable policies are available through MoneyMaxim by selecting the appropriate vehicle type.
Any other queries? - don't hesitate to call the MoneyMaxim team who will be only too happy to assist you in your search to find the best Iceland Car Hire Insurance for you - we have been helping customers with car hire excess insurance for 10 years now and will be delighted to help you too.
This content was last reviewed on 26/10/2021
Similar Questions
Excess Insurance Questions Specific to Countries
General Car Hire Insurance Questions Answered
Purchase related Questions Answered
Geographical related Questions Answered
Vehicle related Questions Answered
Daily and Annual Policy related Questions Answered
Claims related Questions Answered
Excess Insurance Questions Answered
Combined Worldwide CDW, SLI & Excess Policy Questions Answered
Questions on CDW & SLI Policies for the USA and Canada Answered
Car Hire Companies - Your Insurance Questions Answered
Your Driver related Questions Answered
Car Rental Keys Questions Answered