FAQ Section
>
Car Hire Insurance Frequently Asked Questions
>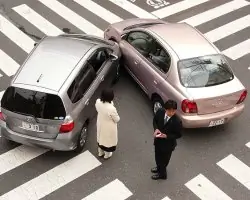 Does my car rental agreement already include insurance?
Car rental agreement insurance explained: We clarify what you need to be looking out for, and what you need to make sure you have.
Insurance is almost certainly included in your agreement if you are hiring a car in the UK, Europe, South Africa, New Zealand, Australia and most of the the Middle and Far East.
Car rental agreements here normally cover for: Accident Damage to the rental vehicle - known as CDW (Collision Damage Waiver) or LDW (Loss Damage Waiver), Third Party Liability and Theft Protection.
In these cases the vast majority of car hire companies levy large excesses in the event of an incident which the hirer is liable for. These can be covered with a car hire excess insurance policy such as those offered on the MoneyMaxim car hire insurance service.
There are exceptions - Sixt for instance offer cars through their website where they make it optional to take CDW - so do always check before you book, and if you remain confused contact the Moneymaxim team.
Elsewhere in the world, unless an 'Insurance Inclusive' car hire deal is taken, the answer is often no and Collision Damage Waiver and potentially Supplementary Liability Insurance (which tops up often inadequate local liability insurance to $1,000,000 or more of cover) is required - these can be bought locally but are normally much cheaper if bought independently. Such policies can be compared on the MoneyMaxim car hire insurance service..More information is available on CDW/SLI policies
Obviously these are general comments, as there is no such thing as a standard rental contract - so do read your rental terms and conditions carefully when you book and, if you have any queries, please do not hesitate to contact the MoneyMaxim team.
This content was last reviewed on 17/10/2020
Image courtesy of: Shuets Udono
Similar Questions
General Car Hire Insurance Questions Answered
Your Driver related Questions Answered
Car Hire Companies - Your Insurance Questions Answered
Daily and Annual Policy related Questions Answered
Excess Insurance Questions Answered
Vehicle related Questions Answered
Purchase related Questions Answered
Excess Insurance Questions Specific to Countries
Claims related Questions Answered
Combined Worldwide CDW, SLI & Excess Policy Questions Answered
Questions on CDW & SLI Policies for the USA and Canada Answered
Geographical related Questions Answered
Car Rental Keys Questions Answered