FAQ Section
>
Car Hire Insurance Frequently Asked Questions
>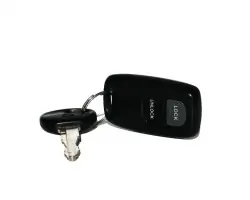 Are other people travelling with me in my hire car covered?
We explain exactly who is covered on different types of insurance policy.
When the policyholder rents the car and 'names' other drivers who can drive the car they have rented as additional drivers then the car hire insurance that comes with the car will cover them. The car hire company name them on the car hire agreement, normally charging extra for each driver. Sometimes the 'named drivers' have to be named on the car hire excess insurance policy as well for them to be covered through these policies, although not all companies insist on this.
All the car hire excess insurance policies on the MoneyMaxim car hire insurance service allow at least 5 named (also known as additional) drivers (and in some cases an unlimited number) to be covered free of charge.
Some companies offer 'partners' policies, some family member policies - with up to 9 family members being allowed to be added - and some allow friends as well. Useful for holiday home owners, who travel out in different groups at different times of the year. These can sometimes allow overlapping car hires (by 2 separate drivers) but not always. Do also check policies carefully as to who can be included. Some insist on drivers being related or living at the same address. Those who are covered can then hire independently of each other.
These policies can be more expensive so it is worth getting quotes for different options (eg 2 or more single trip policies or 2 annual policies under each driver's name) to work out your best way forward.
The MoneyMaxim car hire insurance service details the rules applying to different companies.
This content was last reviewed on 20/10/2021
Similar Questions
Your Driver related Questions Answered
General Car Hire Insurance Questions Answered
Car Hire Companies - Your Insurance Questions Answered
Daily and Annual Policy related Questions Answered
Excess Insurance Questions Answered
Vehicle related Questions Answered
Purchase related Questions Answered
Excess Insurance Questions Specific to Countries
Claims related Questions Answered
Combined Worldwide CDW, SLI & Excess Policy Questions Answered
Questions on CDW & SLI Policies for the USA and Canada Answered
Geographical related Questions Answered
Car Rental Keys Questions Answered