FAQ Section
>
Car Hire Insurance Frequently Asked Questions
>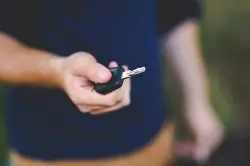 Can I use car hire excess insurance to cover peer-to-peer hires?
Which car hire excess insurance policies cover peer-to-peer rentals?
The car hire excess insurance policies on our comparison service do not currently cover cars rented on a peer-to-peer basis. However this situation is changing and we are hoping that at least some insurers will be extending cover to this sector at some point in 2022.
In the meantime there is an insurer who can help - they are not one who normally appear on our panel, as their prices tend to be higher that those we feature - but if you are hiring from a company such as Turo, Getaround or Hiyacar - they are an option for you.
RentalCover insure not just rentals through traditional hire firms but also those through these new entrants to the car hiring market.
Peer-to-peer companies, such as Turo in the US or Getaround here in the UK, offer their own in-house excess policies which you can add to your car hire but they will usually still leave an excess, albeit smaller. For Getaround this reduces the standard excess ( on a small car) of £900 to £350, and on a top of the range car from £1,700 to £850.
It is therefore often cheaper to use RentalCover and find that you have reduced the excess to zero rather than a far higher figure.
Advantages of the peer to peer arrangements are that you are likely to be able to book a specific make and model of vehicle. The downside is that if the car is involved in an accident the week before you are due to pick it up you could find your rental cancelled altogether - meaning your only option would be to pay sky high last minute car hire rates. Also, although you will be provided with breakdown cover, you do not get the support you might expect from a normal hire company.
The renter also, in many cases, has the ability to decline to rent the car to you - so it's not quite as streamlined as using a traditional rental firm.
Be aware that peer to peer prices can also be quite attractive during peak periods of the year. Car hire companies maximise the revenue they can drive from their cars so when there is high demand they increase prices - from our experience peer to peer hirers set prices and leave them at that level. That can mean that prices look comparatively cheaper during peak periods.
This content was last reviewed on 02/11/2021
Image courtesy of: Pixabay
Similar Questions
General Car Hire Insurance Questions Answered
Your Driver related Questions Answered
Car Hire Companies - Your Insurance Questions Answered
Daily and Annual Policy related Questions Answered
Excess Insurance Questions Answered
Vehicle related Questions Answered
Purchase related Questions Answered
Excess Insurance Questions Specific to Countries
Claims related Questions Answered
Combined Worldwide CDW, SLI & Excess Policy Questions Answered
Questions on CDW & SLI Policies for the USA and Canada Answered
Geographical related Questions Answered
Car Rental Keys Questions Answered