FAQ Section
>
Car Hire Insurance Frequently Asked Questions
>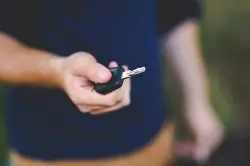 Can I use excess insurance to cover peer-to-peer hire?
Is the excess insurance comparison service suitable for peer-to-peer rental?
The car hire excess insurance policies on our site will not normally cover a car rented on a peer-to-peer basis. This is because damage disputes become much more difficult when it is person to person rather than between an individual and a company which has a position as a reputable rental company to maintain.
Peer-to-peer companies, such as Turo in the US or easyCar Club here in the UK, offer their own in-house excess policies which you can purchase on top of your car hire but they will usually still leave a small excess. For easyCar Club this is £100, with Turo it's $500.
Because of this, it is well worth doing your research as to all your options for car hire, to work out which is the best value. We recommend checking the total price you will pay, both for rental and excess insurance, and then deciding on which is the best deal.
Advantages of the peer to peer arrangements are that you are likely to be able to book a specific make and model of vehicle. The downside is that if the car is involved in an accident the week before you are due to pick it up you could find your rental cancelled altogether - meaning your only option would be to pay sky high last minute car hire rates.
Be aware that peer to peer prices can also be rather unattractive during off peak periods of the year. Car hire companies need to keep their cars on the road and manage prices accordingly - from our experience peer to peer hirers set prices and leave them at that level. That can mean though that the opposite occurs during peak periods.
As excess insurance on easyCar Club costs £8.95 per day to reduce the excess to £100 whereas independent car hire excess insurance such as those available through MoneyMaxim costs from as little as £1.80 per day leaving zero excess to pay it is always worth comparing the overall cost of your rental rather than just the headline rate.
This content was last reviewed on 24/02/2020
Image courtesy of: Pixabay
Similar Questions
General Car Hire Insurance Questions Answered
Excess Insurance Questions Answered
Questions on CDW & SLI Policies for the USA and Canada Answered
Combined Worldwide CDW, SLI & Excess Policy Questions Answered
Car Hire Companies - Your Insurance Questions Answered
Your Driver related Questions Answered
Car Rental Keys Questions Answered
Excess Insurance Questions Specific to Countries