FAQ Section
>
Car Hire Insurance Frequently Asked Questions
>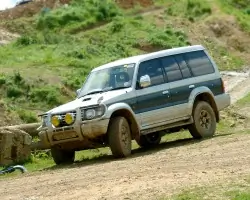 What cars are covered by car hire insurance?
We explain which models and makes of cars can be insured.
This insurance actually covers the person hiring the car (and those named on both the policy and the car hire agreement), rather than the car - so these policies will cover almost any normal family car, 4x4 or MPV you might rent - although policies do often exclude very expensive vehicles.
Other exceptions are exotic and vintage cars, vehicles over 20 years old, cars that have not been in production for some time, those with more than 9 seats or not registered for road use. Also caravans, motor bikes, trailers, commercial vehicles, trucks, off-road vehicles, recreational vehicles (RVs) and passenger vans are excluded.
Camper Vans, RVs and Motor Homes can be covered on daily policies by selecting this from the dropdown list when asked 'What vehicle are you hiring?'.
Vans and Minibuses (up to 15 seats) can be also be covered on daily policies by choosing 'Vans' or 'Minibus' from the same list.
Use the MoneyMaxim car hire insurance service selecting the appropriate type of vehicle from the drop down list to get quotes for your hire.
Be aware that policies have a limit on cover - between £5,000 and £50,000 for a single incident. If you are looking to rent a higher value vehicle firstly check that it can be covered (some policies exclude cars worth more than the equivalent of $50,000) and then also check the excess - as some of the policies with lower limits may not cover them.
This content was last reviewed on 20/10/2021
Similar Questions
Vehicle related Questions Answered
General Car Hire Insurance Questions Answered
Your Driver related Questions Answered
Car Hire Companies - Your Insurance Questions Answered
Daily and Annual Policy related Questions Answered
Excess Insurance Questions Answered
Purchase related Questions Answered
Excess Insurance Questions Specific to Countries
Claims related Questions Answered
Combined Worldwide CDW, SLI & Excess Policy Questions Answered
Questions on CDW & SLI Policies for the USA and Canada Answered
Geographical related Questions Answered
Car Rental Keys Questions Answered