FAQ Section
>
Car Hire Insurance Frequently Asked Questions
>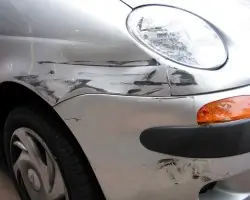 What Cover is Provided with an SLI Policy?
We explain what happens if you need to make a claim on your SLI Policy.
This insurance covers you for claims made by third parties for either physical damage to their property (say their car) or injuries they sustain.
In Europe, Australia, New Zealand, Africa and most parts of the Middle and Far East this is normally already included within the minimum insurance provided by your hire company.
In the US, Canada and the Caribbean (and a few other countries around the world) whilst some liability insurance tends to be included within the car hire package this may be at a level which leaves you feeling inadequately protected.
For instance in a number of US states the legal minimum level of liability insurance a car rental company must provide is below $15,000. For a detailed breakdown of US minimum SLI levels read our guide. If you do not take up an additional insurance you could be leaving yourself massively exposed if you are involved in a serious accident. 'Top up' or Supplementary Liability Insurance can therefore be bought to increase cover to a more comfortable limit.
It is important to note that the 'primary' liability insurance supplied by your local rental firm would provide cover for the first part of any claim, with the supplementary cover coming into force for larger claims. In case of query refer to your car hire insurance company. If you do not have any liability insurance through your rental firm, the level of supplementary cover may be reduced. Please visit our CDW/SLI page for more details.
Details of companies offering supplemental liability cover are found when asking for a quotation from the MoneyMaxim car hire insurance service. Policies bought through this service are normally a fraction of the cost of policies bought at the car rental desk and can top up any locally provided liability insurance to $1m.
Visit the MoneyMaxim car hire insurance comparison site - 100 quotes reviewed in 60 seconds!
If you are looking for car hire quotations visit our car rental comparison service here
This content was last reviewed on 17/10/2018
Similar Questions
Combined Worldwide CDW, SLI & Excess Policy Questions Answered
General Car Hire Insurance Questions Answered
Excess Insurance Questions Answered
Questions on CDW & SLI Policies for the USA and Canada Answered
Car Hire Companies - Your Insurance Questions Answered
Your Driver related Questions Answered
Car Rental Keys Questions Answered
Excess Insurance Questions Specific to Countries