FAQ Section
>
Car Hire Insurance Frequently Asked Questions
>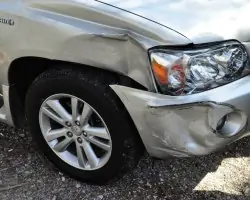 My hire company offers Super CDW or Excess cover? What is this?
We explain the ins and outs of Car Hire Excess Cover and Super CDW, to help you to decide if you need to take out a policy with this cover.
Car hire firms offer their own Excess / Super CDW cover at the car rental station when you collect the car and sometimes through their website.
This is cover which either reduces the size of the excess you are liable for should your rental car be stolen or involved in an accident, or removes it completely. It normally only impacts on the excess and does not extend to other elements of the insurance - so 'exclusions' such as the glass (windows,lights, mirrors etc), wheels and tyres, the undercarriage and the roof are still excluded.
Sometimes separate policies are required for Theft and Damage excesses but they can also be offered in one policy.
These Excess / Super CDW policies tend to be far more expensive (typically five to ten times more so) than independent car hire excess insurance policies available through companies represented on the MoneyMaxim car hire insurance service who all include cover for the excluded areas mentioned above.
Compare car hire insurance prices with MoneyMaxim
If you have any queries do call a member of the MoneyMaxim car hire insurance team.
This content was last reviewed on 17/10/2018
Similar Questions
Car Hire Companies - Your Insurance Questions Answered
General Car Hire Insurance Questions Answered
Excess Insurance Questions Answered
Questions on CDW & SLI Policies for the USA and Canada Answered
Combined Worldwide CDW, SLI & Excess Policy Questions Answered
Your Driver related Questions Answered
Car Rental Keys Questions Answered