FAQ Section
>
Car Hire Insurance Frequently Asked Questions
>
What kinds of vehicles can you be covered for by an excess insurance policy?
We explain whether there is excess insurance available to you for the vehicle you will be driving
By using our vehicle excess insurance comparison service you can quickly and easily compare quotes suitable for your needs. Take a look at which vehicle hires can be covered below.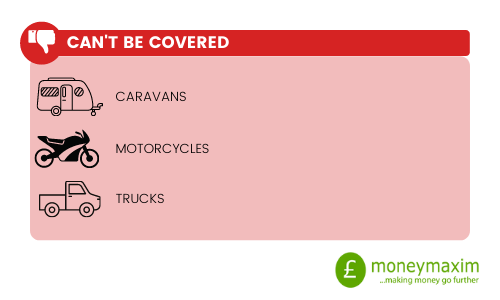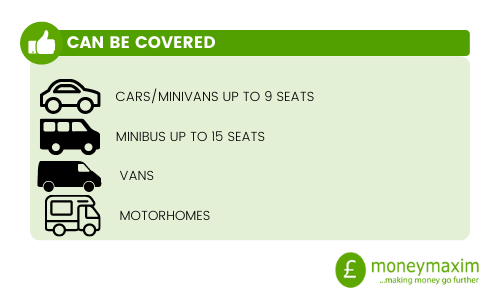 Vehicles valued up to £120,000 -This would cover the majority of standard rental cars.
Vehicles up to 20 years old - Most rental companies change their fleet regularly so you are unlikely to find a vehicle over this age.
Peer to peer hires - Although we do not have policies available on our site, Rentalcover may be able to assist with peer to peer car sharing insurance.

Modified vehicles - This can include vehicles which have been altered for safaris
Track Days - Vehicles will not be using a public road so this would be considered 'off-road' and would therefore not be covered.
Vehicles not registered for road use - If vehicles are not 'road-worthy' then excess insurance policies are not available.
If you are unsure if you can be covered by an excess insurance policy then we would recommend running a quote via our vehicle excess insurance comparison service then speaking to your preferred insurer directly about your circumstances. You can then continue with your purchase through our service to make sure you take advantage of any discounted rates. As the insurers are the ones that would be covering you, it is always best to get a straight answer from them for peace of mind.
We are always on the look out for new products and new ways in which we can help our customers. We will keep this page updated with any new excess products we are able to offer.
This content was last reviewed on 04/04/2022
Similar Questions
Vehicle related Questions Answered
General Car Hire Insurance Questions Answered
Purchase related Questions Answered
Geographical related Questions Answered
Daily and Annual Policy related Questions Answered
Claims related Questions Answered
Excess Insurance Questions Answered
Combined Worldwide CDW, SLI & Excess Policy Questions Answered
Questions on CDW & SLI Policies for the USA and Canada Answered
Car Hire Companies - Your Insurance Questions Answered
Your Driver related Questions Answered
Car Rental Keys Questions Answered
Excess Insurance Questions Specific to Countries