Car Insurance with Long Stay European Cover
Cheap ways of insuring your car when going to Europe for longer than a month. Make sure you get covered by the right insurer at the time of your renewal.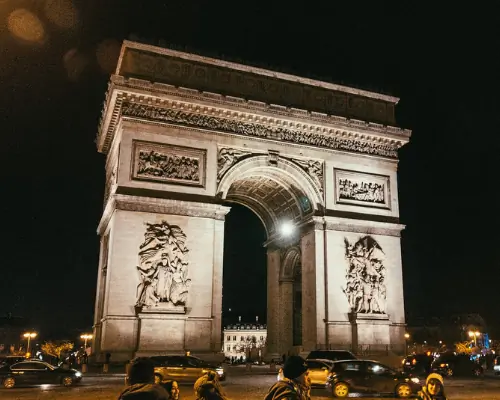 Car insurance policies issued in the UK almost always automatically offer the minimum insurance for EU countries. This is not something we think should be relied upon. Minimum insurance normally covers third party risks only, and therefore, to avoid a potentially large bill if you are involved in an incident on the continent, a car insurance policy which offers the same protection as the policy you have in the UK is recommended.
For all of these policies you need to be considered a UK resident under the definitions of the insurer. If you live outside of the UK for longer than 6 months of the year, you are unlikely to be considered a UK resident.
The UK has joined the Green Card Free Circulation Area which means you do not need a Green Card if you are driving your car within the EEA or Andorra, Bosnia Herzegovina, Iceland, Liechtenstein, Norway, Switzerland or Serbia. You may need proof that you have valid vehicle insurance when driving your own car abroad so taking your certificate of motor insurance is a good idea. Refer to the DVLA for the latest advice and always check with your own insurer before you travel.
If you are moving out of the country either on secondment or becoming an ex-pat please refer to our separate article on Car Insurance for Expats, Secondments and those moving or living abroad. This also includes information for those moving to the UK.
Find Car Insurance with European cover
Our car insurance comparison service has a number of companies who offer good quality EU cover within their comprehensive policies (although do check the small print - as companies do change their policies!). Some of those offering more than a months cover are detailed below.
Admiral - Policies automatically includes cover up to a maximum of 90 days in a year in more than 30 countries.
Budget - Car insurance policies provides EU cover for up to 60 days - normally can be extended by calling the company.
Diamond - Policies automatically includes up to a maximum of 90 days in a year in over 30 countries.
Endsleigh - Includes cover in EU for up to 90 days.
Elephant - Includes cover in more than 30 countries for up to 90 days.
A more tailored approach
We also have a car insurance broker we work with who are able to look at a range of different situations for those wanting a policy with flexibility to travel abroad more freely. This requires them understanding exactly how you are likely to use the car and your travel plans and then presenting your situation to insurers.
They are able to help if you are planning to spend up to 6 months on the continent.
If you would like arrange a quotation for this we suggest talking to Sterling Insurance who can offer such policies.
To contact Sterling call them on 01279 940331. Their lines are open: Monday – Friday: 9am – 7pm, Saturday: 9am – 2pm and Sunday: 10am – 2pm.
Keeping your car abroad - Local Regulations
If you are planning to take your car abroad for any significant period, it is also worth checking the regulations that apply in the country you are visiting. All countries have a time period which means, once this has expired, your car will be required to be taxed, insured and MOT'd in that country.
Borrowing a car? Need Temporary Insurance or Short Term Cover for Europe?
Both Day Insure and TempCover offer comprehensive short term car insurance for European driving (be aware that other short term insurers only provide minimal cover).
This information is based on journalistic investigation and research at the time of going to press as a service to our readers. It does not offer either financial, legal or any other advice that should be followed without your own enquiries. Any information should be considered in regard to specific circumstances. Any suggestions followed up are done so at your own risk and your own research is key.
This content was last reviewed on 16/11/2023