Car Insurance with Long Stay European Cover
Cheap ways of insuring your car when going to Europe for longer than a month. Make sure you get covered by the right insurer at the time of your renewal.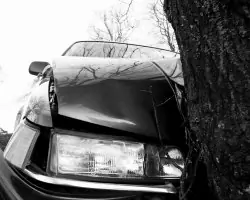 Car insurance policies issued in the UK automatically offer the minimum insurance for EU countries, (and Norway, Switzerland and Iceland). This is not something we think should be relied upon. Minimum insurance normally covers third party risks only, and therefore, to avoid a potentially large bill if you are involved in an incident on the continent, a car insurance policy which offers the same protection as the policy you have in the UK is recommended.
For all of these policies you need to be considered a UK resident under the definitions of the insurer. If you live outside of the UK for longer than 6 months of the year, you are unlikely to be considered a UK resident.
If you are moving out of the country either on secondment or becoming an ex-pat please refer to our separate article on Car Insurance for Expats, Secondments and those moving or living abroad. This also includes information for those moving to the UK.
Find Car Insurance with European cover
If you are looking for a policy that will cover you for up to 6 months in a year, but no individual trip will be for more than 90 days look at Aviva Car Insurance - they can be really competitive and have extra discounts for experienced drivers, couples who live together and for low mileage motorists. To cover European travel you will need to add-on their 'Foreign Use' option.
Using a representative quote, this worked out at an additional £28 on an annual policy. For £66 you can include European breakdown too.Multi car discounts are also offered with Aviva.
Another popular insurer who offers good long term cover (up to 90 days in a policy year) is John Lewis. John Lewis have worked out that their insurance is taken by those more likely to tour Europe, and therefore offer extended cover automatically. They also offer options for long term European breakdown cover.
Our car insurance comparison service has a number of companies who offer good quality EU cover within their comprehensive policies (although do check the small print - as companies do change their policies!). Some of those offering more than a months cover are detailed below.
Admiral - Policies automatically includes a FREE International Motor Insurance Certificate for a maximum of 30 consecutive days in any one trip up to a maximum of 90 days in a year.
Budget - Car insurance policies provides EU cover for up to 60 days - normally can be extended by calling the company.
Diamond - Policies automatically includes a FREE International Motor Insurance Certificate for a maximum of 30 consecutive days in any one trip up to a maximum of 90 days in a year.
Endsleigh - Includes cover in EU for up to 90 days.
Elephant - Includes cover in EU for up to 90 days with a maximum of 30 days per trip.
Want cover for over 90 days and are over 50?
A great place to start is with Saga Car Insurance.
The front page of their car insurance website says: "Cover in the European Union - you can drive in the EU for an unlimited period, for no extra cost"
When running a quotation though make sure that your quotation is presented in a similar fashion to the image below.

We have learned that in some cases, where Saga cannot cover you under their standard policy, they offer a different policy badged Saga Select via a broker panel. If this is the case check carefully the European cover being provided as it may differ from the standard offer.
A more tailored approach
We also have a car insurance broker we work with who are able to look at a range of different situations for those wanting a policy with flexibility to travel abroad more freely. This requires them understanding exactly how you are likely to use the car and your travel plans and then presenting your situation to insurers.
They are able to help as long as you are not planning to spend more than 4 months on the continent.
This is a more labour intensive route and as such tends to be more expensive, but if you would like us to arrange a call back for you to discuss your requirements please click the button below and complete your details.
Keeping your car abroad - Local Regulations
If you are planning to take your car abroad for any significant period, it is also worth checking the regulations that apply in the country you are visiting. All countries have a time period which means, once this has expired, your car will be required to be taxed, insured and MOT'd in that country.
Borrowing a car? Need Temporary Insurance or Short Term Cover for Europe?
Both Day Insure and TempCover offer comprehensive short term car insurance for European driving (be aware that other short term insurers only provide minimal cover).
This information is based on journalistic investigation and research at the time of going to press as a service to our readers. It does not offer either financial, legal or any other advice that should be followed without your own enquiries. Any information should be considered in regard to specific circumstances. Any suggestions followed up are done so at your own risk and your own research is key.
This content was last reviewed on 16/07/2020