FAQ Section
>
Car Hire Insurance Frequently Asked Questions
>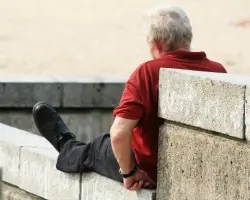 What are the age limits on Car Hire Insurance policies? Are policies available for those over 85?
Find out how what the maximum age for car hire insurance is, and see which policies might be best for you.
The age limit is largely determined by where in the world you want to hire the vehicle, how long for, what cover you want and what is already covered by the hire company. Driving history, if it's ok with the car hire company, is ignored. Age, however, is taken into consideration, mostly by exclusion by stating lower and upper age limits for the policy.
We are seeing an increasing number of policies written for specific age bands targeting younger and older drivers, which is why we ask you for your date of birth on our comparisons. Key ages are:
Under 21 - we don't know any insurers who will offer a standard car hire excess insurance policy to the under 21s - however please see this page as there is travel insurance policy that does offer more limited cover to the under 21s - Excess Insurance for Young Drivers
21 - Most insurers will be happy to sell you an excess policy, you may find you have to pay extra for the more comprehensive CDW and SLI policies, and some won't do CDW cover for under 25s.
25 - by 25 you are out of "young" drivers policies and have the full selection available
74 - the upper limit on some policies, as with young drivers it's the CDW and SLI policies sometimes needed for the Americas which start to get harder to find.
75 - the lower limit on "mature driver" policies
84 - the upper limit of the vast majority of policies
85 - the upper limit (at present - although an insurer is working towards being able to cover this age and when they do our pages will be updated)
There are also differences between insurers about how they measure when your birthday falls. Most insurers take your age on the day you buy the policy. So, if the upper limit was 84 and you bought the policy when you were 84 that would be fine. Other policies cover you until you reach the upper age limit and then stop. You wouldn't want to buy an annual policy a month before your birthday takes you over that limit.
There are some companies who charge higher premiums for drivers towards the younger or older end of the bands. The easiest way to check whether you are affected is to input a request into our comparison service, which will take into consideration the age of the insured when comparing prices. The competition between insurers does however mean that policies are available at a reasonable cost for all those between 21 and 25.
Drivers under 25 should be aware though that their car hire company will often levy additional fees for younger drivers.
So especially if you are 74, 75, 84 or 85 years old, do check the policy wording to ensure you will be covered when you really need it - when you are hiring the car.
Compare car hire insurance prices with MoneyMaxim
This content was last reviewed on 14/06/2022
Similar Questions
Your Driver related Questions Answered
General Car Hire Insurance Questions Answered
Car Hire Companies - Your Insurance Questions Answered
Daily and Annual Policy related Questions Answered
Excess Insurance Questions Answered
Vehicle related Questions Answered
Purchase related Questions Answered
Excess Insurance Questions Specific to Countries
Claims related Questions Answered
Combined Worldwide CDW, SLI & Excess Policy Questions Answered
Questions on CDW & SLI Policies for the USA and Canada Answered
Geographical related Questions Answered
Car Rental Keys Questions Answered