Don't Get Confused - Read Our Guide to Car Hire Terms
Baffled by car hire jargon? Use the list below to better understand your car hire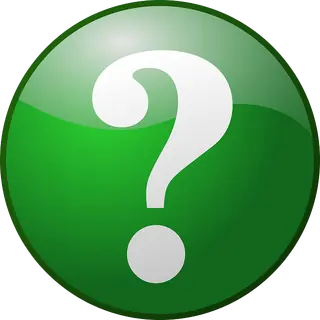 This glossary of car hire terms aims to provide you with a clearer understanding of what is included within your car hire. Further help can be found within our FAQ section. If you cannot find the answer to your query then please contact us either by telephone, email or via the online chat service and our customer service team will be very happy to help
AC - Air conditioning
AD - Additional driver
Additional Liability Insurance (ALI) - See Supplementary Liability Insurance
Airport Code - A unique three-letter code that is given to an airport (for example London Heathrow is LHR)
Airport Surcharge - An additional charge levied at some popular airport locations
AUTO - Automatic gears
CAD - Canadian Dollars
Cancellation Waiver Protection (CWP) - Insurance to cover for cancellation of your car hire
Collision Damage Waiver (CDW) - CDW waives your responsibility for the whole cost of damage to the vehicle (except for any excluded areas mentioned in the terms and conditions of your car hire)
Cross-Border - Travelling between different countries with your hire car. You may well be charged for this.
Damage Excess Waiver (DEW) - Another term for Collision Damage Waiver
Damage Refund Insurance (DRI) - Alternative name for Car hire excess insurance
Deductible - Another term for 'excess'
EEA - European Economic Area
e-Tolls - An electronic system for paying tolls used by some car hire companies
EU - European Union
EUR - Euros currency
European Accident Report Form - Also known as the European Accident Statement, these are usually available through your car hire company, to be filled out in the event of an accident
Excess - The first part of any claim that you are liable for
Excess Mileage Charge - If you take out a car rental with a limited mileage contract then, should you exceed that limit, you will be charged for excess mileage.
Excess Reduction Fee - An additional fee for reducing the amount of excess you are liable for. Often an option offered at the car hire desk.
Fair Fuel Policy - A fuel policy where you are only paying for fuel that you use. These are policies such as full to full, or same to same
Free Cancellation - A car hire contract that you can cancel within a given time limit without incurring a charge
GPS - The same as a Satnav system, it can provide directions.
International Driving Permit (IDP) - Often required if your driving licence is not in the Roman alphabet. Available from the Post Office.
Lead Driver - The person who is taking responsibility for the hire car and signs the car hire rental agreement.
Liability Insurance - Third party insurance. Check in your car rental contract to establish the level of cover provided.
Loss Damage Waiver (LDW) - This waives the renter's responsibility to pay for the whole financial cost if the vehicle is damaged or stolen. It is effectively CDW combined with theft protection.
Loss of Use Charge - A fee to cover the car rental company if they are unable to rent the car out again due to damage caused while the vehicle was rented to you.
MAN - Manual gears
Meet & Greet - A service where the car hire company will meet you to hand over your rental car.
One Way Rentals - A car rental that involves returning the car to somewhere other than where it was picked up.
Out of Hours - When the car hire rental office is not open. If you need to pick up a car during this time, some offices will stay open for you, In these instances you will likely be charged an out-of-hours fee.
Personal Accident Insurance (PAI) - Cover for accidental death or injury, and medical needs for the driver and passengers during the rental period.
Personal Effects Protection (PEP) - Insurance for the personal belongings of the lead driver and any passengers
Pre-Authorisation - An amount blocked off on a credit card during the rental period to cover any costs incurred by you. The block will be removed at the end of the hire after any costs have been paid.
Repatriation Costs - Costs incurred if the vehicle has to be brought back to the car hire pick up location
Renters Liability Protection (RLP) - Primary liability insurance usually up to the relevant US State minimum level.
Security Deposit - An amount that is taken from your credit card or bank at the time of rental. This amount will be refunded at the end of your hire minus any costs that you have incurred while driving the car.
Senior Drivers Fees - Fees applied to those drivers over a specified age. These will apply to all drivers of the vehicle over that age.
Shuttle Service - A bus service provided by the car hire company to transport you to where you can pick up your car
Supplementary Liability Insurance (SLI) - A term for third party widely used in the Americas. SLI provides top up cover to any Liability Insurance included with your car rental.
SUV - Sports Utility Vehicle. Often designed for more rugged conditions and many of them have four-wheel drive.
Theft Insurance Deductible (TID) - The excess on any Theft Protection cover
Theft Protection - Removes the financial responsibility of the lead driver for the whole cost if the vehicle is stolen
Theft Waiver (TW) - see Theft Protection
Third Party Liability (TPL) - Insurance to cover damage to other people or their property
TP - see Theft Protection (however occasionally used to mean Third Party)
Transponder - Device used to record use of toll roads in some countries such as Portugal and the USA.
T,W & G - Tyres, wheels and glass
Uninsured Motorists Protection (UMP) - Covers claims for damage to the rental vehicle caused by an uninsured motorist. Typically included within car hires in Europe but not as often in the USA.
USD - United States Dollars
Winterization - a charge in some countries when winter tyres and snow chains are required.
Young Drivers Surcharge (YDS) - A fee applied by some car hire firms to drivers under a specified age. The fee will be applied to all drivers of the vehicle under that age.
If you are looking for ways to make sure you get the best deal on your car hire do read our guide Don't spend hundreds of pounds too much on car hire!. It will soon have you on your way to cutting through the jargon and grabbing a great value car rental package.
This content was last reviewed on 15/02/2022