Ski Drive - find the best way to the mountains
Ski Drive - find all you need to know about driving to the Alps for your ski break in the MoneyMaxim guide - insurance, routes, ferries, stopovers, and more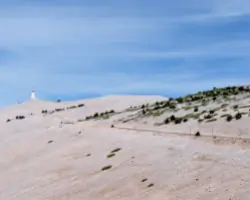 Why there has never been a better time to take to the car for your ski break
Driving to the Alps was once an ordeal to get through, but over recent years not only have the journey times reduced with better roads, but the journey has become more enjoyable as cars become more comfortable, ferries more luxurious and iPods, DVD players and other gadgets make the in-car time pass so much more quickly.
But, if you are planning your first trip to the slopes, what might you need to consider to make sure your money goes as far as it can?
Early planning
If you are even thinking about driving on the continent over the next twelve months, it's well worth taking this into consideration when your car and car breakdown insurance is up for renewal. Find out whether you can add in cover for Europe or indeed whether it is already included.
Car insurance
Many insurers charge extra for continental cover but not all. Our guide to companies' policies can be found on our page on car insurance with European cover page which details companies offering inclusive cover for short trips, but also some which will allow you to extend your breaks up to 3 or even 12 months.
Car Breakdown Insurance
Car Breakdown Insurance for Europe is also a must have - breaking down on the continent can be hugely expensive - especially if you have to repatriate your vehicle. Find cheap car, van and even minibus or motorhome European breakdown policies that offer great cover for a lot less than you would imagine!
It's also another area where research pays dividends. Whilst many assume that only the AA or RAC offer cover abroad, this is not the case and we often find that prices for annual policies on our car breakdown insurance comparison service can undercut or offer better cover. If you are going for more than a week or two, do check any limitations on trip lengths though.
Your destination
Your choice of destination will be a balance of many things - ease of access, country of choice, resort for your standard of skiing and more - but a bit of planning and your journey can net you considerable savings!
Your vehicle
Remember whatever vehicle you take to the continent, you must ensure it meets all the requirements for the countries you might visit or drive through. Whilst you will be OK with a set of snow chains in France, different rules apply in Switzerland, Germany and Austria. The AA have a great site with the latest information and we suggest a visit there to ensure you are up to date with all the rules and regulations. Please be aware some countries, such as Austria, require a vignette if you are using certain roads.
Obviously the cheapest car to take is your own but, if it's not big enough, not reliable enough or is not suitable for some other reason, what are your options?
Firstly there is car hire. We are experts in European Car Hire and constantly check that we are recommending reliable car hire firms which offer great deals - see our car hire comparison pages. The service automatically compares car hire excess insurance rates too, so you can ensure you are not having to pay over the odds for this essential cover.
Secondly you can always borrow a car - make sure you have the written authority of the owner and all the paperwork (car registration, insurance etc). If the insurance cannot be extended to include you, you can always look to temporary car insurance such as that available from dayinsure who can offer temporary insurance including European cover.
Crossing the Channel
Read our guide on crossing the channel in our ski ferry guide. It offers help on the best routes, times of crossing, and when it's best to book.
Overnight stops
Think through your overnight stops - again planning and research are key. From bargain basement to luxury, you will have no problem finding a hotel that meets your needs - try websites such as the Accor group (who offer a great range of chain hotels), Logis de France or booking.com. Just these three sites will give you plenty of choice - and there are dozens like them!
Accommodation in your resort
By travelling independently you will have the widest choice of accommodation possible. You can stay in bargain basement hotels in valley towns to the most luxurious establishments in Megeve or Courcheval. Check out sites such as booking.com. This site will give you plenty of choice - from small Garnis or Chalets to 5 star hotels, self catering to all inclusive. Also go to your chosen resort website - they will list local accommodation which you can approach directly, potentially in conjunction with a site like tripadvisor which gives reviews on the hotels (although do be aware these comments are not moderated).
Ski Extras
The expense of a ski holiday does not stop when you get to a resort - there are lift passes to be bought, potentially ski lessons and, unless you have all your own gear, ski hire to be organised. Whilst we may not be able to help with every cost, you can rely on our experience to bring you the best deals around whenever we can - and the beauty of MoneyMaxim is that we are not just an online service - so, if you can't find what you are looking for, you can always just give our UK based customer services team a call - we will be happy to help!
More help!
Whilst this page will help with the practicalities of reaching your resort, you can add to these savings considerably by referring to our other moneysaving guides:
This content was last reviewed on 13/10/2021