Switch Energy Supplier
Stay on the best energy tariff, compare tariffs from all providers or register with our energy monitor service and we'll do it for you, get the best energy deal for your home or business.
Gas and Electricity
Business Gas and Electricity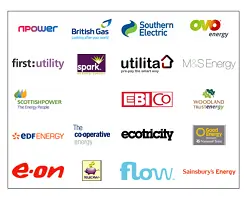 Whether it's home energy or energy for your business, MoneyMaxim can help you stay on top of your energy costs.
Find the best tariff and arrange to switch, and with MoneyMaxim's free energy monitor, we'll keep an eye on the rates an let you know if it's time to switch again.
We can also help businesses with our business energy comparison service, reducing your cost and helping with your carbon footprint.
This content was last reviewed on 02/09/2015