FAQ Section
>
Car Hire Insurance FAQs
>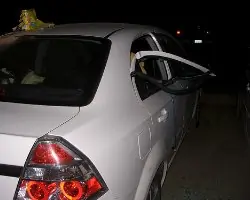 In which countries is Excess/Super CDW charged?
We look at which countries usually charge excess or super CDW,so that you can access which kind of cover you will need.
In the UK, Ireland, Europe, South Africa, New Zealand and Australia car hire firms all normally charge excesses. However as with everything there are always exceptions so read your car hire agreement carefully.
Additionally excesses are also charged in parts of the Middle and Far East, but not normally in Central or South America. It is sometimes charged in Canada, more commonly now in the Caribbean and the practice is starting to creep in in the US.
If travelling to a number of countries regularly customers may find a worldwide combined Excess and CDW/SLI policy proves the flexibility to ensure that full cover is proved wherever you are in the world. Both Excess and Combination policies are available through the MoneyMaxim car hire insurance service
Compare car hire insurance prices with MoneyMaxim
If you have any queries do call a member of the MoneyMaxim car hire insurance team.
This content was last reviewed on 29/10/2014
Similar Questions
Excess Insurance Questions
General Car Hire Insurance Questions
Questions on CDW & SLI Policies for the USA and Canada
Combined Worldwide CDW, SLI & Excess Policy Questions
Car Hire Companies - Insurance Questions
Driver related Questions
Car Rental Keys Questions