Car Club Excess Insurance
Compare car club excess insurance. Annual policies from just £32!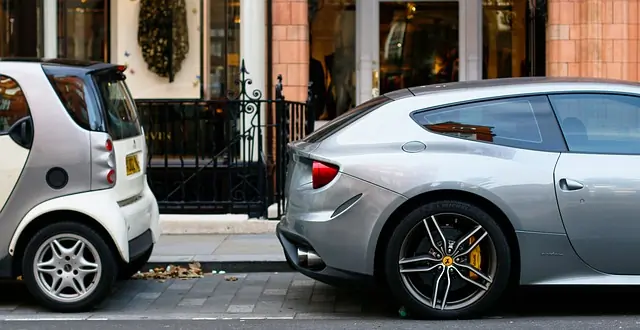 Why consider Car Club Excess Insurance?
Car clubs are becoming more and more popular. Parking can be not only be difficult to find particularly in urban areas but also very expensive in the larger cities. If you only need a car from time to time, joining a car club can be the ideal solution.
Membership of a car club will usually include all the main insurances for the cars you will drive but you are often left liable for a large excess and for areas that are excluded from the main insurances. These areas can include the windows, mirrors, wheels, roof and underbody.
Through MoneyMaxim you can compare independent excess insurance policies to cover your car club insurance excess. All of these policies will also reimburse you for costs relating to damage to the glass elements, the roof, wheels, tyres and underbody of the vehicle.
When you join a car club it is important you have read any terms and conditions and understand what insurance is included before signing on the dotted line. Once you have signed the membership agreement you are legally bound by the terms and conditions.
Car club excess insurance is available as an annual policy and these can offer European or Worldwide cover. Policies do not cover peer-to-peer hires.
How do I get a quote for car club excess insurance?
Use the link above to run a quote for excess insurance. There is a filter button at the top of your results table. By selecting the 'Car club' option, your results will be tailored to policies that will cover car club vehicles.
Who can car club excess insurances cover?
Drivers aged between 21 and 85

Residents from most countries for European policies.

Residents of EU and EEA countries including the UK for worldwide policies.

'Joint' or 'Partner' car club members

Non-UK car club members
What cover is provided with car club excess insurance?
The following areas can be included but levels of cover vary between policies so compare providers to help find the best car club excess insurance for your needs.
The damage or theft excess on your car club insurance

Loss or damage to the glass elements, roof, tyres, wheels and underbody

Towing

Misfuelling

Lost Keys

Baggage

Many of the insurers also cover hire cars as they are a combined policy
How much does car club excess insurance cost?
European policies start at £31.98 per annum and worldwide policies from £41.79 per annum.
Prices can vary with residency so please ensure you have entered this correctly - if unsure as to where you are considered resident, choose a policy you are interested in and contact the insurance company to check their residency criteria.
It is important to compare all the policies available as they do offer different levels of cover and you need to be sure that you have the correct cover for your requirements.
If you need any further assistance just ask - please see our contact us page.
Prices correct as at 21st August 2023
Image courtesy of: Toby Parsons on Pixabay
This content was last reviewed on 21/08/2023