Trailer Insurance - Compare Prices with MoneyMaxim
Find cheap Trailer insurance quotations with MoneyMaxim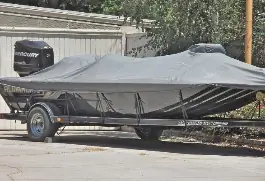 Trailers come in all shapes and sizes, as do the insurance policies via our site. Whether you use your trailer for commercial or personal purposes, we can help you via a panel of insurers who may be able to match you with a great policy at a competitive price.
Why do I need trailer insurance?
Insurance for your trailer is vital and is there to protect you when needed. Trailers are not usually covered by your car insurance. Policies through our site offer various types of cover including accidental damage, fire and theft. Trailers have added risks especially if they are loaded. You could opt for either a stand alone policy for just your trailer or go for an add-on to an existing insurance policy of yours, including car and home insurance.
What else should I consider when it comes to trailer insurance?
A few further options to consider including within your insurance policy is European cover and public liability insurance, which in some cases comes as standard, but a serious consideration for those using their trailer for commercial purposes. A wide range of trailers can be covered via our panel of insurers, from small trailers used for general purposes, through to boat, horse, vehicle trailers and even commercial haulage.
How easy is it to get trailer insurance quotes?
Simply complete the form on our site to tailor any requirements to meet your specific needs, and Moneymaxim could put you in contact with up to five insurers to quote you for your trailer insurance.
Once you are talking to the insurers you can really understand what they offer and how they can help you find the best trailer insurance for your needs.
Any Queries? Call us! We have people to help on hand with any questions you may have! Just call us on 0118 321 8197 option 3. We'll be happy to help.
This service is operated on our behalf by Seopa Limited.
This content was last reviewed on 11/04/2022