Sally Wilson
Sally is a key member of the MoneyMaxim editorial team. She is a frequent hire-car user and often goes on holiday with her family. With an interest in getting great value for money, Sally shares her hints and tips for travelling and insurance.
21 March 2022
Car Hire in Canada - Take a Different Route for a New Experience
We offer up our top tips for hiring a car in Canada and some suggestions for alternative places to visit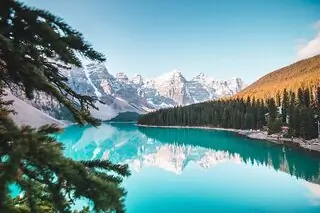 Canada is a country of contrasts. Wide open spaces square up to high rise buildings in the cities. You can discover Great lakes as well as some of the most spectacular valleys. There are beaches and glaciers, the Okanagan Desert and the world-famous Niagara Falls. Unless you have a few months to spare you are unlikely to see all of this stunning country on your holiday but by hiring a car in Canada you can reach much much more.
Read on for our Top Tips for Car Rental in Canada.....
Want to see a different side to Canada?
Swap….
- Kelowna for Banff – Kelowna's lakeside location makes it a superb summer destination. Try paddle boarding or scuba diving or just a more sedate boat trip. Kelowna is in the beautiful Okanagan Valley and the surrounding woodland and hills offer opportunities for horse-back riding, hiking, climbing and in the winter there are ski trails. Kelowna is around 5 hours from Vancouver by road.
- Revelstoke for Whistler – About a four and a half hour drive from Calgary Revelstoke is perhaps an overlooked mountain resort. Boasting over 3000 acres of ski slopes there are routes to suit all levels from beginners to experts. There are also facilities for snowboarding, heli-skiing, cat-skiing and more. Just be sure your travel insurance covers you for any wintersports you will be taking part in.
- Quebec City for Toronto – The Montmorency Falls may not be as big as Niagara but they are still a mesmerising sight. If you enjoy a thrill then there is a 1000 feet zipline across the falls. Quebec City is on the St. Lawrence Estuary where you can embark on whale-watching tours. Montreal is also only a 3 hour drive away so you can explore both cities easily with a hire car.
- Winnipeg for Montreal – Winnipeg sits on the confluence of two rivers and offers beaches along the shores of Lake Winnipeg along with forests where you can hike and camp. Explore further north in the territory of Manitoba with your rental car to Churchill. In the autumn polar bears migrate through Churchill in large numbers which is why the town has earnt the nickname of the Polar Bear Capital of the World. At Churchill you will be swapping the bright lights of the city with the chance to see the elusive Northern Lights.
- Cape Breton Island for Vancouver Island – Fly into Halifax and pick up a hire at the airport to explore the wilds of Nova Scotia. A two week road trip to this fascinating region gives you ample time to take in the historic seaside town of Lunenburg, the Kejimkujik National Park, the unique Bay of Fundy, and take the scenic drive along the famous Cabot Trail.
Top Tips for Car Rental in Canada
Book Early – Take advantage of Free Cancellation Deals to lock in your car hire. If you later find a better deal you can then easily switch. Booking early is even more important when you have specific requirements such as larger vehicles or a manual car.
Get Insured – Always check what insurance is included within your car hire and, if necessary, purchase additional insurance. Policies are available via MoneyMaxim to top up your third-party liability insurance and to cover your excess. Unsure what insurance you need for Canada? Take a look at our Guide to Rental Car Insurance in Canada.
Additional drivers - Being such a big country, many hirers look for free additional driver deals so that they can share the driving for less. Seems obvious, right? Well not necessarily. The car hires offering free additional drivers may not actually be the lowest if the base price for the hire is more expensive. Always compare deals without the free additional driver too.
Save on extras – Download a map app on your phone to avoid having to pay an additional charge for a GPS. Save maps to your phone too so that, if you enter an area where internet coverage is weak, you can still see the map. And don't forget your phone charger!