Sally Wilson
Sally is a key member of the MoneyMaxim editorial team. She is a frequent hire-car user and often goes on holiday with her family. With an interest in getting great value for money, Sally shares her hints and tips for travelling and insurance.
24 May 2017
The Canary Islands - A Wonderful Year Round Holiday Destination
Is your hire car covered for island-hopping by ferry?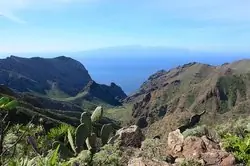 The Canary Islands have been a popular holiday destination for some years, particularly Tenerife and Gran Canaria. There are seven islands in the group all with unique characteristics. Hire a car in the Canaries and soak up more than just the sunshine.
Tenerife - The busiest of the islands, Tenerife is a bustling tourist mecca with new developments springing up year on year. The island is almost split into two different areas, with the South catering for visitors to Tenerife while the North is home to the locals. Outside of the resorts, there is plenty to uncover. Mount Teide is the highest mountain in Spain, there is a huge National Park to explore and Siam Park is one of the most spectacular water parks in Europe.
Gran Canaria - With some of the best beaches in the Canaries, Gran Canaria is very popular with families. It offers not only a fantastic coastline but inland you can visit quaint villages dotted through the hills. Discover the thriving music scene of the capital Las Palmas and its historical district is well worth a visit. Las Palmas even boasts a city beach, Las Canteras.
Lanzarote - There is a slightly other-worldly feeling to parts of this island as it has a distinct volcanic landscape. As the island is not highly suited for farming, it has been less settled by locals meaning there is less local culture particularly in the form of more traditional restaurants. However it is perhaps less spoilt as local building guidelines have meant that there are not the mass of high rise hotels and apartments found on other islands.
Fuerteventura - Arguably the windiest of the Canary Islands, Fuerteventura is the perfect location if you are a keen surfer. Inland the scenery is quite dramatic with its rolling hills. Like Lanzarote, it has a smaller local population however the wildlife is abundant. Visitors can expect a rich birdlife on the island as well as a chance to catch the quirky Barbary squirrels in action. There are more goats than people on Fuerteventura so try tasting some of the local goats cheese!
La Palma - This island is also known as 'La Isla Bonita'. Often thought of as the prettiest of the seven islands, the Caldera de Taburiente national park sits at its centre. Unearth some glorious fauna and flora in this 10km stretch comprised of rugged hills and ravines interspersed with waterfalls and streams. The Marcos y Cordero water tunnel route makes for a popular hike.
La Gomero - Definitely off the beaten track for most holidaymakers but a great stop off for nature lovers. This island has rainforests and ravines teeming with birds and other local wildlife, not to mention an array of local plants. It is not somewhere to take the car as roads are few and far between!
El HIerro - You might be forgiven for thinking you were in Yorkshire when visiting El Hierro as its dry stone walls and wandering sheep are reminiscent of that county. The weather is, however, generally a lot warmer! There is quite a long ferry ride to get to the island which does mean the number of visitors tends to be lower. With fewer people flocking to El Hierro it manages to maintain its 'unspoilt' status.
Car hire is a fantastic way of seeing the whole island - and even more than one - but, if you are considering taking your hire car on to a ferry, check the terms and conditions carefully first as some will not allow you take the car on board. If in doubt speak to your rental car company and, should you need extra insurance, policies are available through MoneyMaxim.