Sally Wilson
Sally is a key member of the MoneyMaxim editorial team. She is a frequent hire-car user and often goes on holiday with her family. With an interest in getting great value for money, Sally shares her hints and tips for travelling and insurance.
13 September 2016
University terms begin - Will Car Hire make the trip back to Uni easier?
A hire car may be the solution to university transport problems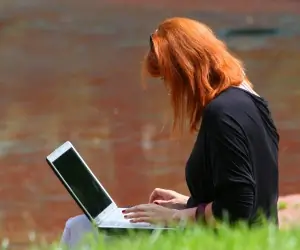 September sees the mass exodus of students back to their various lodgings to begin another year of hard slog over the books (mixed in with a little of the social side of course). Many students can amass a vast quantity of belongings they feel they can't live without - especially if they are moving into private accommodation - which can cause problems if your family car has limited boot space
A good solution to this problem is to hire a car with more space for the microwave, the electric guitar or items of furniture. It has been known for students to take desks, bedside tables and even bathroom cabinets! It can be difficult to fit all that into a Ford Ka or a Renault Clio.
7 seater cars often have the option of seats that can be removed or laid flat to give the largest available room. Models such as the Ford Galaxy, Volkswagen Sharan and Renault Espace are all examples of 7 seater cars that may suit your needs.
If you are looking for something slightly bigger - you may be planning to take all the family with you - then the Mercedes Vito, Opel Vivaro and Ford Tourneo are all worth considering. They are all 9 seater vehicles and therefore offer even more flexibility when it comes to luggage storage.
When even that will not suffice, you can try van hire. There are pick up locations all over the country, from Aberdeen to Waterloo and sizes to suit everyone. A van may be ideal for those who have less people and more luggage to transport.
Hire car insurance with your rental agreement often come with an excess. We can assist with this too. Take a look at our car hire excess comparison service. If you contemplating hiring a van to cart all the gear in, then we can help with van hire excess insurance as well.
We wish all students a happy and successful academic year and if you haven't sorted out your student insurance yet, there is still time.